The Desert Warriors have all sorts of goodies as standard, one is the emergency oils in super tough containers.
This is the engraving process, I thought I would try some different colours so a upgrade of the laser was needed.
as you can see I have tried the red laser , the black laser and now it is engraving the Power steering fluid bottle in purple using the purple laser.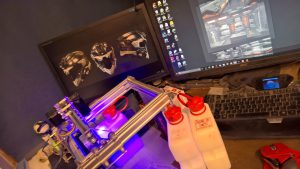 The labels can never fade and are easy to read even in the desert
I am not sure the black laser worked too well on the clear plastic I think we will stick to the red. 😁
Share your joy of knowledge with the world..