3D scanning at the BeaDy factory
In the lull before Dakar 2015 I thought I would get some 3D scanning done,
I updated my rig with a new camera and prepared a BMW 6 speed gearbox for scanning.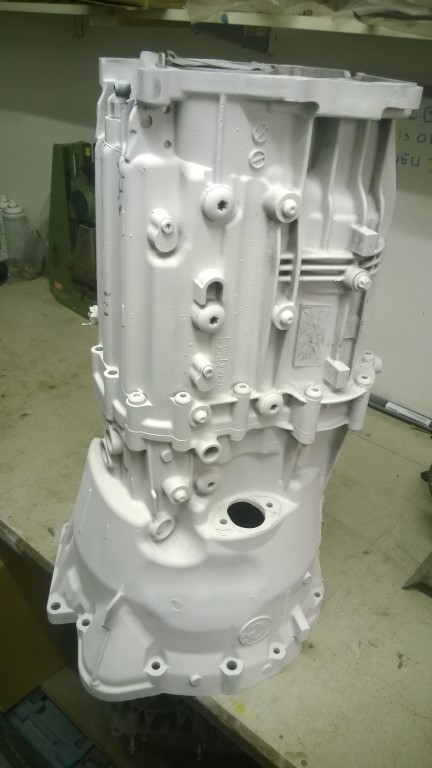 I after I scan this I will post up the results, should keep me busy over Christmas.
the scanner will get a resolution of 0.3mm after I assemble the 3D model I will add the new gear lever to the model .
what's the white paint? it spray chalk that wipes of easily after its scanned, it helps the scanner get all the details.
here's a photo of when we scanned a pre launch Evoque for the Desert Warrior 3,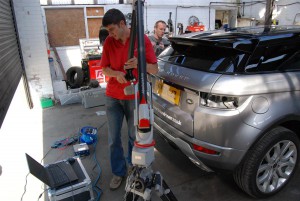 I have a full mesh of the interior and shell including the door apertures if you have need for it then  drop me an  email.
In the end we didn't use the scan in the Desert Warrior 3, we started from scratch and used the Evoque flavour to get a styling angle on the car, although we do use Evoque lights  on the race car as they are just too expensive to get made in small numbers.
and for those that are reading this and wonder how to go from a real car to a  3d scan point cloud to a 3d model that can be machined, well the image below is part of the process.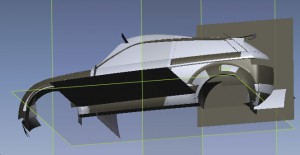 From there we go to this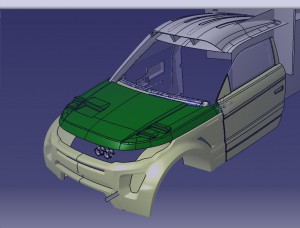 then to this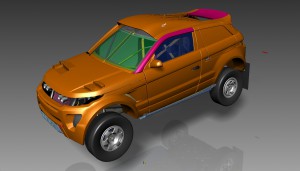 the next step is to 3D cut the foam on a CNC upper large machine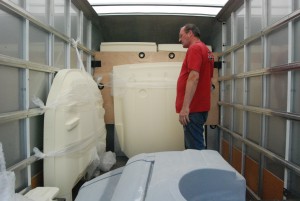 this is the old way of doing it, yes I know you think its far ahead of what you do but we have a new way of making the plugs, these foam ones are way too labour intensive and delicate to be cost effective, things have moved on a bit now.
and finally as easy as that, we have a Dakar race car..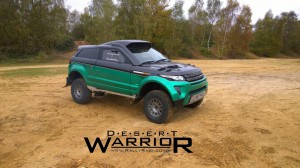 Share your joy of knowledge with the world..