After we had a night of Glorious heat and sunshine (rain and wind) on the mountain side next to the unusual wadi, Milly decided that the intense blue sky and searing heat ( rain , wind and low cloud) that she wasn't keen on a 6000ft mountain pass of unknown condition, after a good 30 minutes of BD sulking she realised the cliff edge of unknowns was going to be a better day than a sulky husband.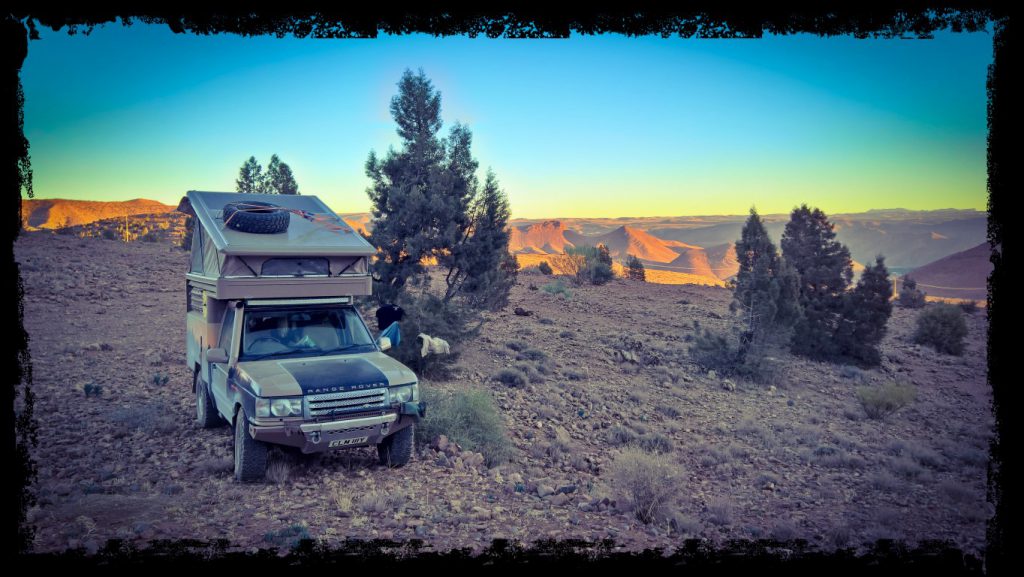 What a fantastic track, no traffic, very tight and steep and passed through dense alpine type forests and through villages that still have no electric, satellite dishes or paint on the walls ( which is now very rare in Morocco),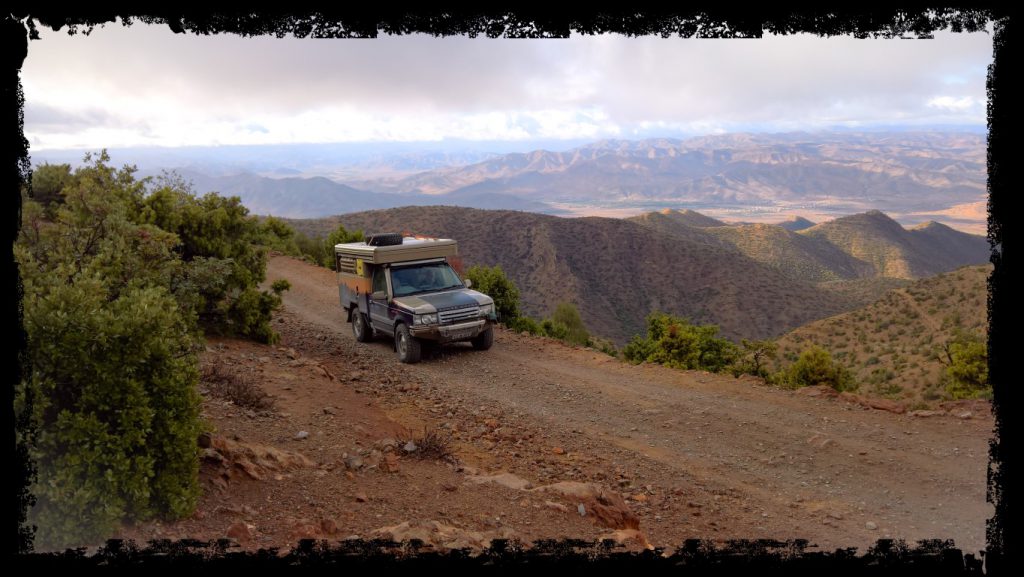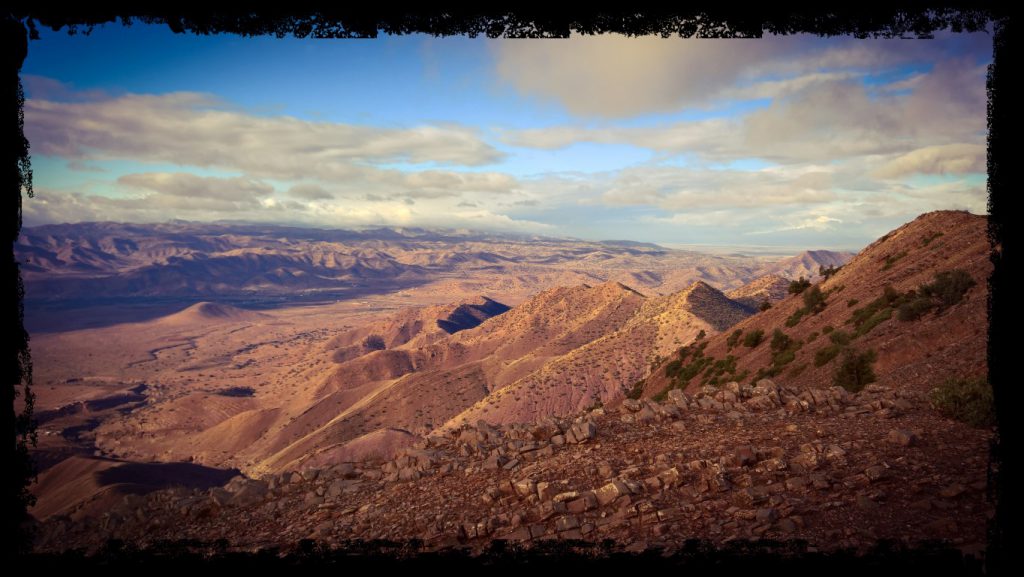 we exited 50km later on a wadi crossing with some decent water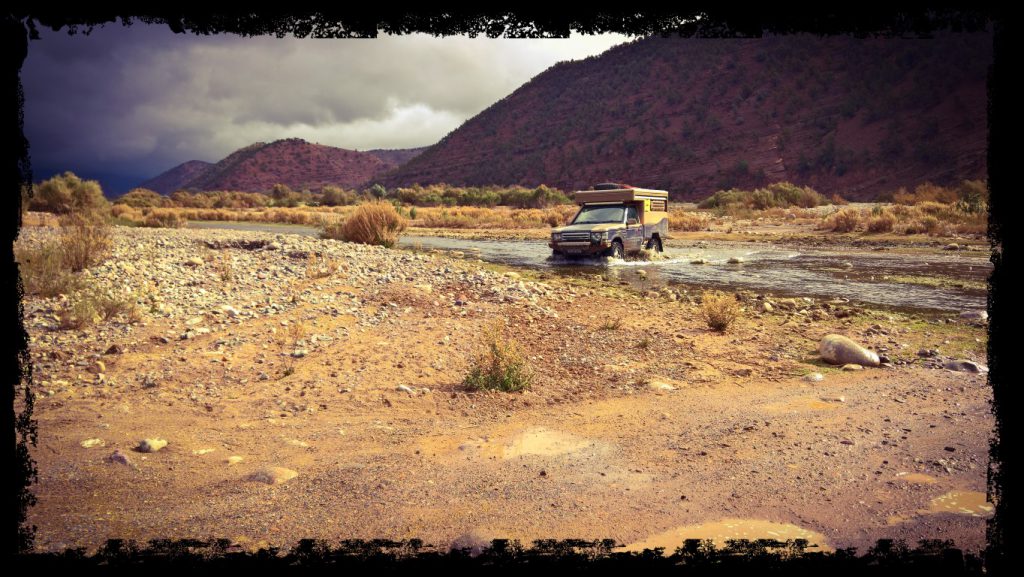 and set off to our camp ground next to a strange amazing abandoned castle on the edge of a reservoir.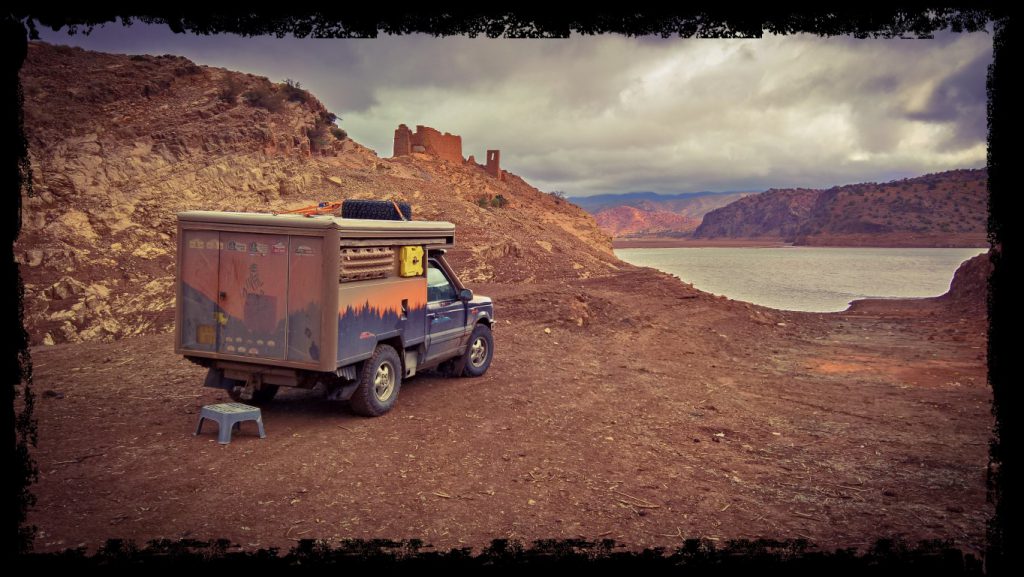 Due to unforeseen circumstances i.e. a full on rain storm which was amazing in its own right but not helpful for a peaceful pretty campsite in the woods, we reluctantly we drove to Taganoute, which should have been Tafroute, so we drove to that instead, after 7 hours driving, a mountain pass of snow and high winds we camped on a municipal campsite on the outskirts of a heavily upgraded Tafroute.
Share your joy of knowledge with the world..