Campsite visitors
We have camped in some amazing campsites and had some visitors at night, like leopards and hyenas now in Zambia at the lovely South Luangwa national park we camped at the aptly named Wildlife campsite on the banks of the river Luangwa just outside the park, in the river are loads of hippos and dozens of crocs, gazelles meander down the river banks and lots of birds feed in the river. But it is what visits the camp that is amazing. Now, we don't sit with a camera ready to snap, we are going about our living at the camp and things just happen. The campsite is unfenced so anything can get in, the wardens patrol all night and we have to be accompanied to get from the pool to the restaurant. So here are some pictures explaining what came through and how close they were.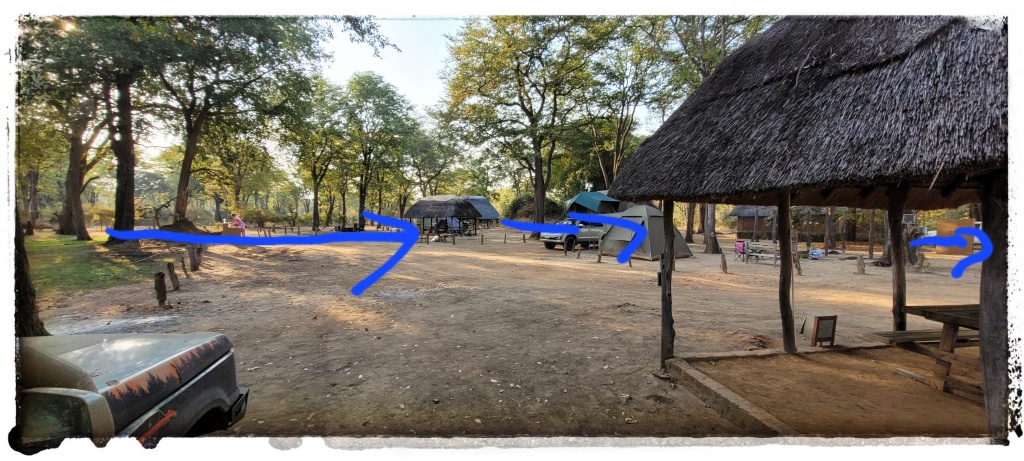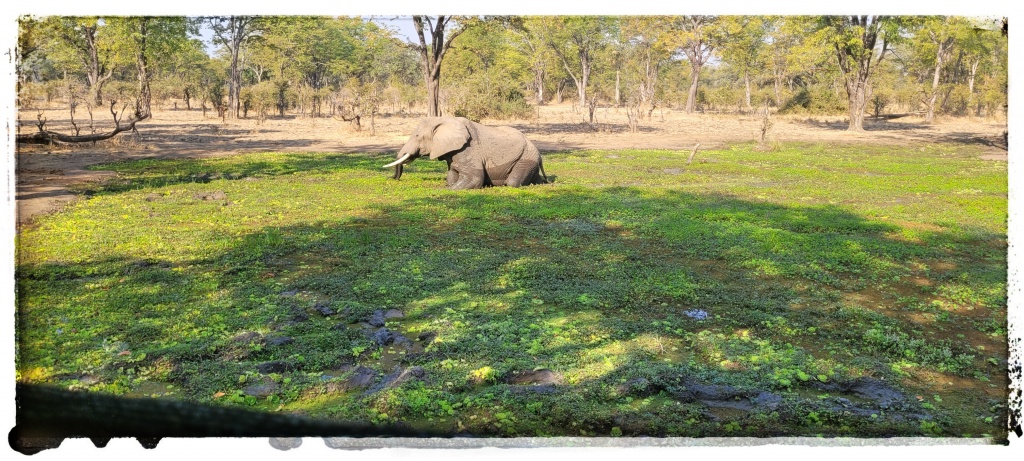 The elephants walk past all day and night to the drinking water hole and like all elephant they wreck everything it sounds like a bulldozer driving through the bush.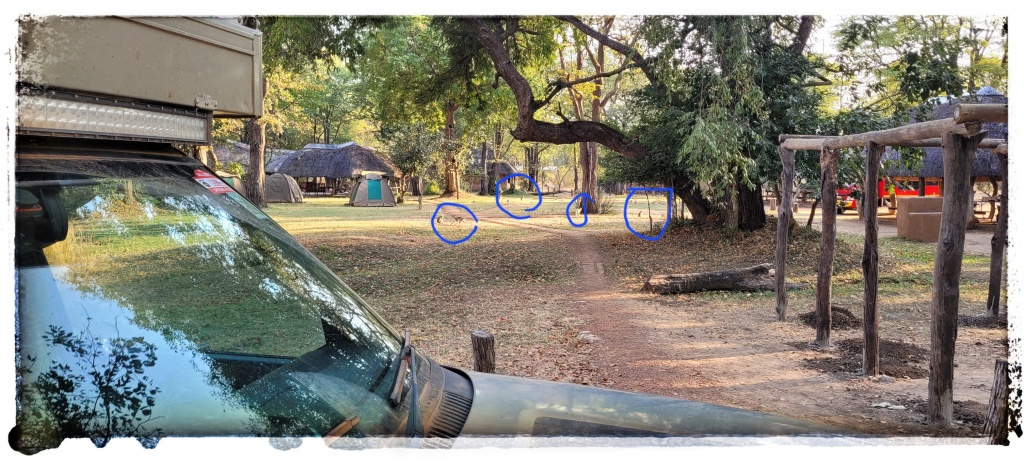 Monkeys are everywhere and thieve everything, but this is normal on most campsites here.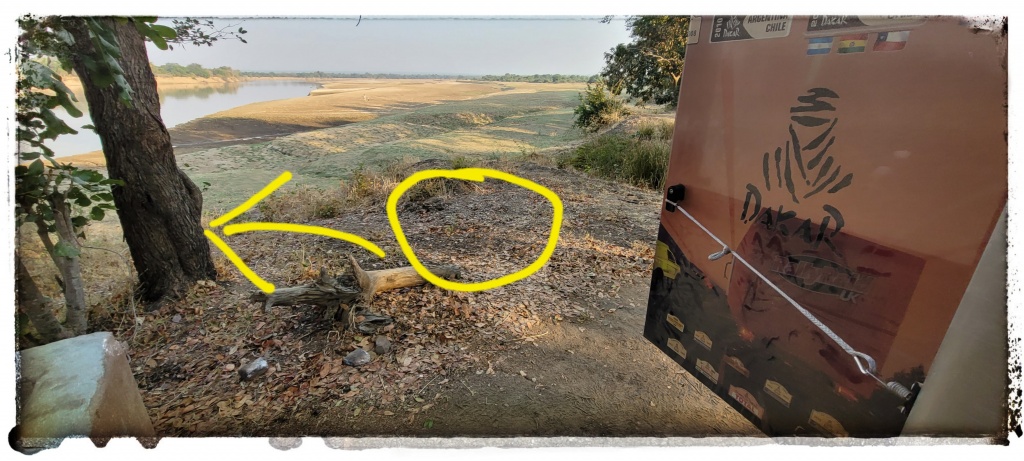 At night I put out the wildlife camera and needn't have bothered, I turned around and my headtorch caught two green eyes staring at me, it was a leopard not 4 feet from me, it just shrugged and walked of, I jumped in dogger and couldn't believe it.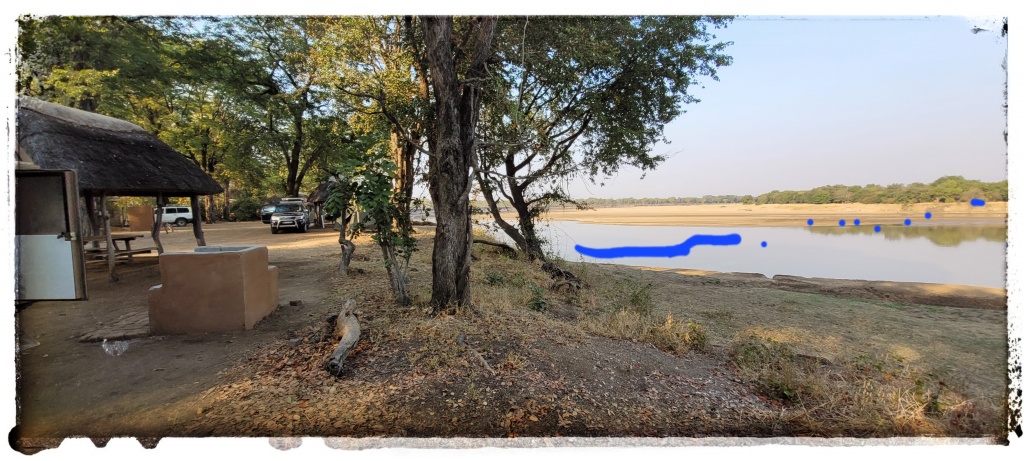 Early in the morning I watched a male lion walk down the beach and swim the river it came up about 50m away just by the lodges it then attacked the monkeys, they scream really loudly when attacked, we don't know she the lion went but last night I heard it roar, and wow it is one he of a noise, luckily I was in bed inside dogger.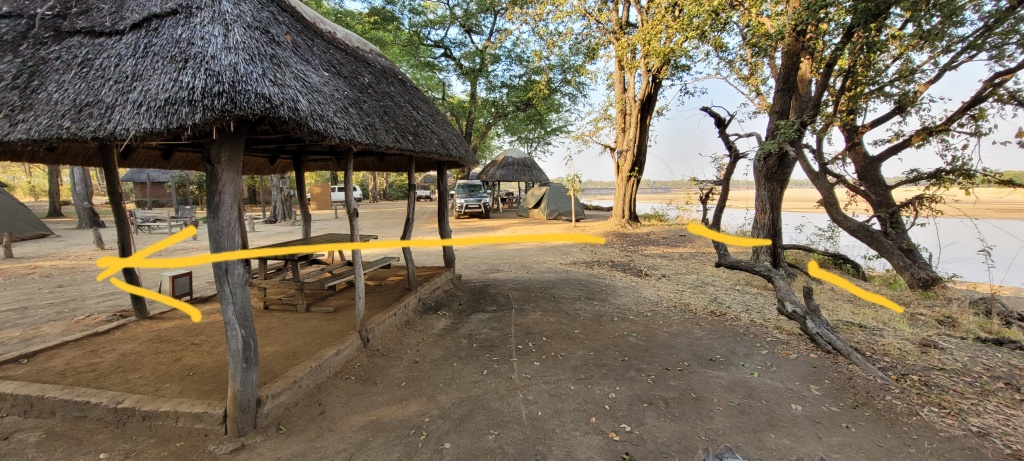 The next day 4 wild dogs chased a gazelle through the camp, killing it just by the track into the campsite.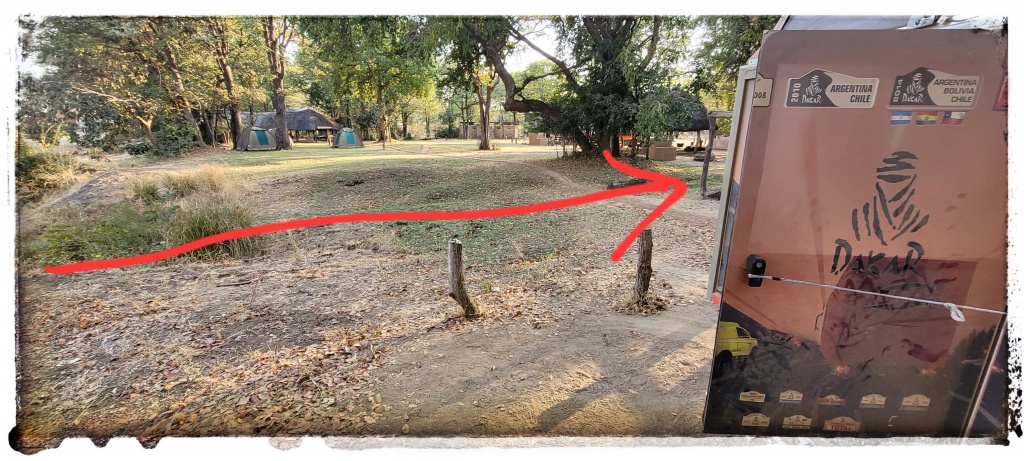 Then on our last night, I heard the hippos come out of the water nearby, carried on drinking a bit then we decided to go in as the fire was dying down. Hippos are vegetarians but are the biggest killers in Africa they get angry really quickly and can outrun any human. As I put the chairs in I heard a hippo having a shit, it's an unusual sound that can only be described as a scatter shit gun they use their tail to spread it everywhere. Yes, I am now a hippo shit pro😎 Now sound travels a long way I turned on my torch and shone it towards the river… Nothing 😒 I turned it off and noticed that in the total dark it looked like spacetime was distorting I could just detect something large moving. The hippos were right next to us. It just walked through the campsite right past all the tents and slipped into the bushes.
Share your joy of knowledge with the world..