Once I had an Icht but then I got a cream from the quack.
So on one campsite it was mentioned that Icht was a cool place to visit.
Well we headed south for the sun and found Icht down on the boarder of Algeria, we also found a nice French run campsite full of overlanders and decided to use it for WiFi and showers and we also found…. Well not very much else, just a very quiet and serene location, however sometimes things do work out .in the end
On the wall of the campsite were some interesting places to visit locally, one was Amtoudi , a grain store set like a castle on a big hill, so off we went. On the way we passed a sign for rock carvings so in we popped ,it was a few KM off the tarmac down a piste to a very neat museum building and some nice locals living at the rear of the very modern toilet block, strange what there is in the desert down here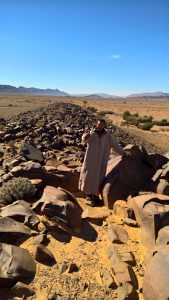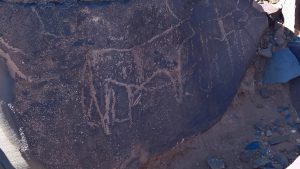 The rock carvings  were dated from 10,000 years ago and were interesting there were also ritual female burial mounds, but the best bit was the local guide told us of a nice track to Amtoudi, result!! It cut the corner and came out just before the campsite with all the plastics on it,
The canyon beside Amtoudi was cut in the rocks was impressive as was the climb up the mountain to see the grain store.
Did we or didn't we go up there?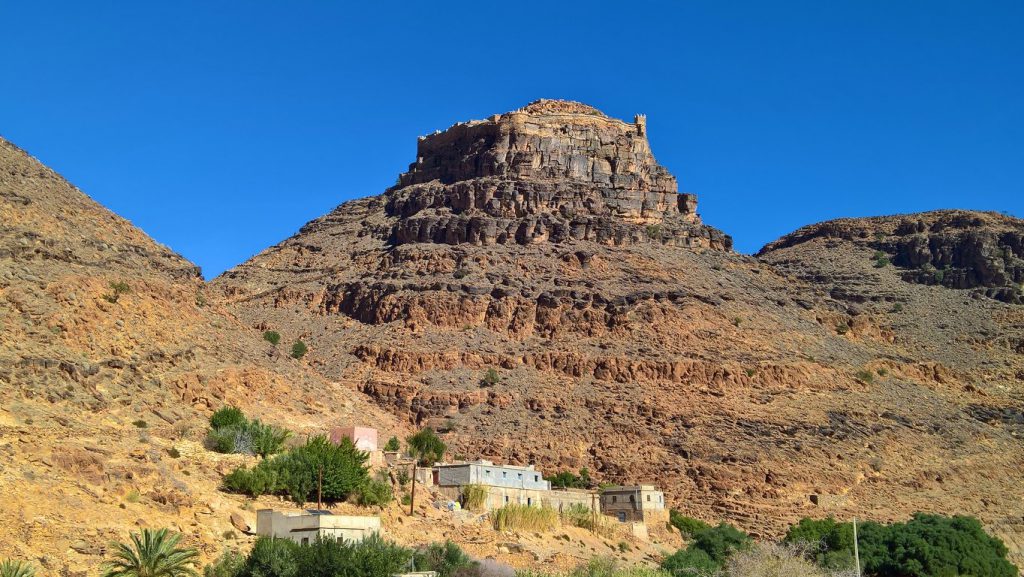 Thought for today !, when does graffiti turn into art?
how is it that a sprawled spray-tin paint job on a tram isn't art but a Banksy is.?
a scratched horse on a rock in the desert is priceless ancient artefact and national treasure , the one did today is just vandalism.
Share your joy of knowledge with the world..