Welcome back guys, well I hope you all are having a lovely dry Easter Bank holiday weekend where ever you are. We spent our weekend ( Friday – Sunday ) racing at Driffield with the Northern off road club ( NORC) which was a 2 day event.  The night we arrived my dad and I walked the 6 to 8 mile long course which took us around 3 hours to complete, at that point the £5 look see lap looked a better option.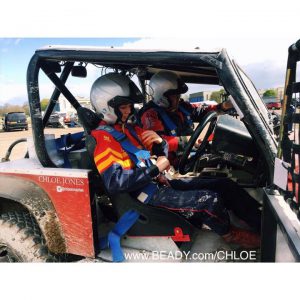 The racing started at about 2pm Saturday with 5 laps to follow, with the course already causing a few people issues on the look see lap we opted to take it steady and just finish each lap at a time. We managed to finish all the laps that night with no problems at all which meant we were ready to fight tomorrows battle. Sunday held 8 laps to count which is when my nerves started to build, before the race started at 9:30am I saw a number of people leave with all sorts of parts broken on the cars.  Once again we decided to improve myself and my driving and take it steady rather than wreck the car and not finish.
With a bit of luck on my side we finished the event without any issues  or damage caused to the car, keeping my finishing rate consistent at 5/5 races finished. We finished 5th place in a very competitive class and 17th overall with over 50% of the competitors retired.
It was a very demanding course but I really felt it improved my driving a lot, I was learning more on what smoother lines to take as well as reading the ground.  Thank you to my parents for once again taking me to a event that is so far away, to NORC for a lovely event and to everyone there that made it a nice weekend.
We're off to Baden Hall with S&S on the 28th April for our last practice before the ALRC Nationals at the end of May.
To keep warm under my race overalls I always chose some form of TOTTIE CLOTHING, the links below are my two favourite base layers to wear.
https://harryhall.com/swithun-base-layer-peacock-blue
https://harryhall.com/pink-benenden-base-layer
(185)