Welcome back guys, Well if you've been following my blog for the past year or more you'll remember me blogging about buying a race car around August/ September time. (What a crazy idea that seamed)
Well it's been a whole year since I have owned what is called HUTU to us, and decided to hang up my riding boots and put on the overalls. (30/8/2016 – which is why 308 is my racing number) It was at Anglesey interclub 2016 that I decided I wanted to have a go at racing, a few days later I owned my first race car.

Anglesey interclub 2017:  What an amazing event!  My Dad, myself and 3 family friends decided to trek up to the event on Sunday morning, The day followed by a typically precomp routine and ended with a Look see lap of the comp course. Within 5 seconds the group had raced off and left me, they did the look see lap at about the speed I race at. ( No joke)  We cruised around the course at which half way we started to wonder what the max time was going to be for this course and we started to think if it would be faster to just take 7 max's …
Joking aside i finished the event without ANY damage to the car. (15th in class and 34th overall)  The course was long enough for me to get back into my rhythm and start to learn a few more techniques from my dad and pick up my speed on each lap. After a shake down at Green Hall I felt more comfortable in the car and was able to start pushing myself forward again.
To top off a wonderful weekend of racing I am happy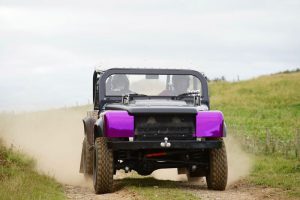 to announce  that I have joined teams with Welsh photography/ Photography wales as they're known. If you are not already aware with their facebook page please check it out (LINK BELOW) Photo credits to them for the featured image.
https://www.facebook.com/welshphoto/
(91)