Welcome back guys, the Jones family have had a rough past few weeks if you have been following on my Facebook page you would have seen that our horse had become pretty ill and is still recovering.  I will be writing a post about that all at a later date when the time is right but until then here's a quick catch up on our weekend racing.
The start to the racing season with the S&S guys at Baden Hall for the first round of the championship meant a parentless weekend away camping with some close friends.  We had a pretty chilled weekend until it got serious on Monday morning ( Day of the comp safari ) .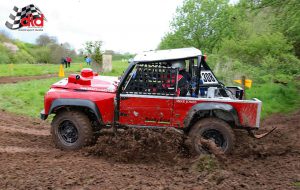 We watched the first lot of the cars go off the line after it had rained all night, the course was muddy to start off with but after the first 2 laps it dried up and there was a lot of grip which meant the course got a lot faster. 
For us we were just aiming  to finish the event so I could get my license signed, keeping my 100% finishing rate we finished the comp in the lower placings. ( 15th in class and 46th overall) .  We had a few 'discussions' on the course to what lines we take, we took the 5th lap at a steady pace to get the lines perfect for the last lap in which I was allowed to 'race'  rather than just drive.  My dad really coached me around the final fast lap teaching me some new techniques and areas to save a lot of time.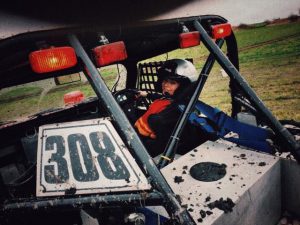 Overall I couldn't be more please with the result of the weekend, our next event is the ALRC NATIONALS in Grantham which is the first event I'm allowed to race at rather than just drive around on tick over as we say.
(167)