Sorry it's not on a Monday but here is it , my weekly rant well not so weekly but attempting to get it weekly.
So this week I'm going to be ranting about something that a lot of BS people do regularly , they often lie about their horses or ponies records when either trying to sell the horses or big themselves up. Sometimes it's not always lying but missing out some of the information to make themselves sound better, I'm sure we've all been there before and done it ourselves so why is it a big deal to others?
Obviously if someone lies about how much the horse has achieved with the past owners and try's to gain social media credit by showing off how much 'they' have brought on the horse on themselves or vice verse,  I find that disrespectful to the past owners after spending their time producing the horse and someone else trying to claim the hard work. Another thing is that a lot of BS riders do it and leave out information on how they did at a show by saying "We won the Newcomers at the weekend…" But in fact there were only 3 entered in the class all together and the other two got eliminated so they could of had every single fence down and still won the class but then that's a good way to big up their ego. You know what I mean or lying about how much they have done with the horse, it's easy to lie about how much the horse has competed and how much it has supposedly won as it is not very easy to get hold of the records. This is a easy way of asking more for the horse without having to acutely do the work.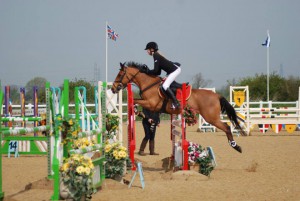 Makes me laugh when people lie about the horses records because at the end of the day people can always check online for results of the horse but sometimes the results are easily liable about and hide the truth. There is always some explanation for why some results haven't been shown online either by the BS making a mistake as I know they can do sometime by miss placing results but some reasons don't make up sometimes.
(563)