We have seen a lot of campers but none worth taking a photo of, these two however where a bit different, the G wagon was bought and was very well put together.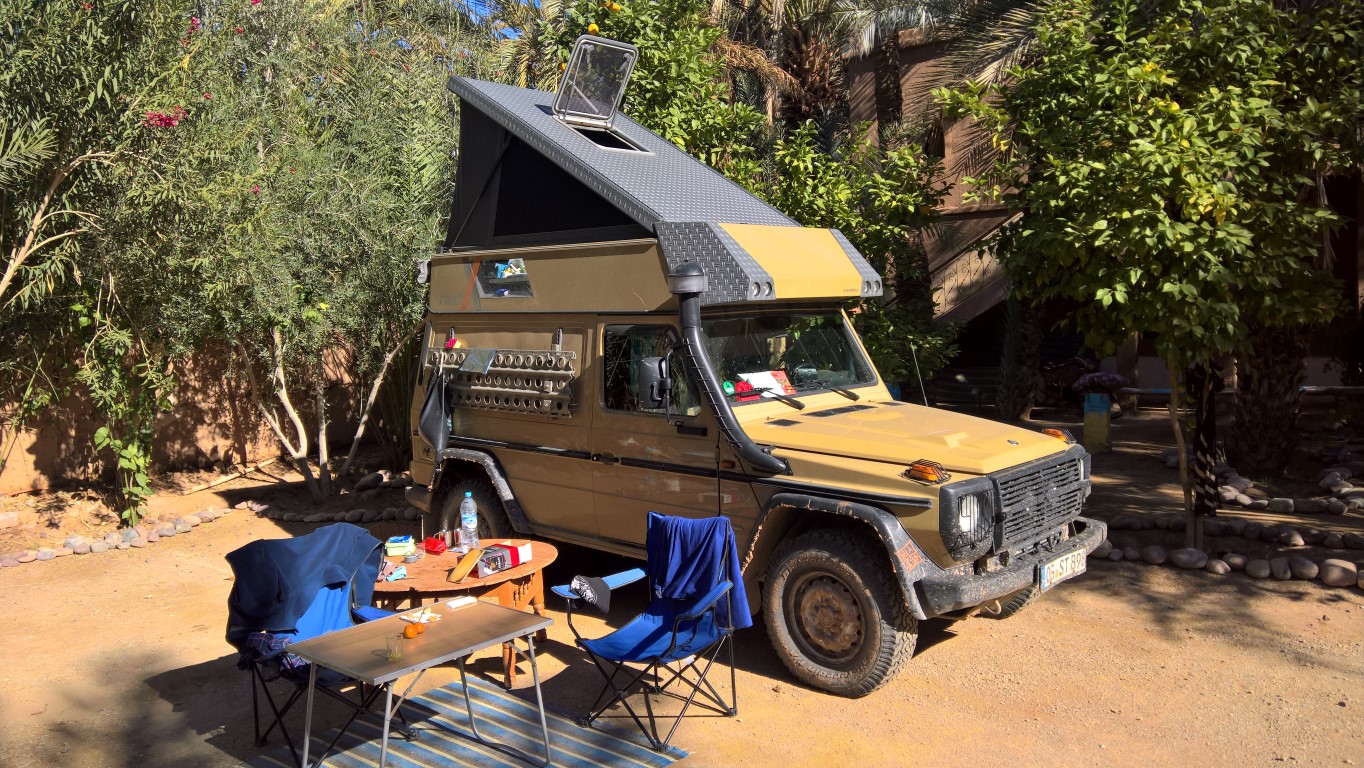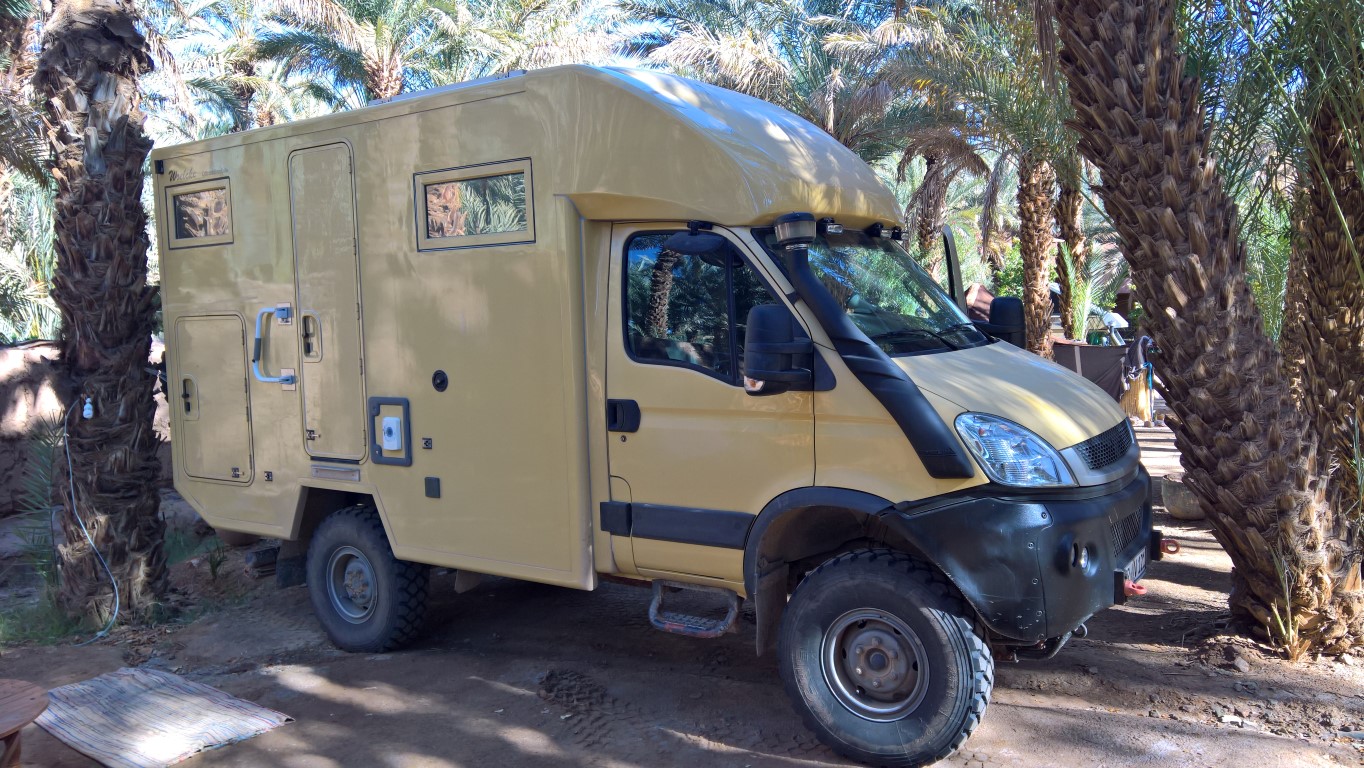 The Iveco was half built in 2010 by the owner and it was an interesting chat about the merits and costs of Michelin XZL 900r16(255/100 16) tyres he had just paid 600€ each…ouch  and just how slow he had to drive on the piste…i.e. very slow or it will fall over was his remark. After selling Merlin and wondering if we should have built a later version I was happy to here even the later vehicles cannot defy the laws of physics, the Tardis was cruising like a magic carpet at 80kmh on the piste and felt refined as any Range rover should even on wanky suspension.
Millly remarked that wouldn't it be graet on Reiger suspension… I think a decent set of FOX will be a good investment… not sure if she realised just how much Reigers cost
Share your joy of knowledge with the world..