Names, places, locations and situations are all fictional if you think you recognise yourself/garage then when we meet at the Dubai Baja in a few weeks it will be awkward wont it ? 😉 but as I never can remember names or faces then the embarrassment will be all yours..I think..er maybe.
---
FOR MY WIFE : thanks for enduring 29 years of hell with me
Or as I like to phrase it   'never a dull day with BD'
---
Surprise your wife everyday for a happy marriage
After surprising Milly with a 10 day luxury trip to Dubai for our 29th wedding anniversary I moved the game on a bit further, her poncey donkey fettler mates will have to try harder now.
I decided to really push the boat out with the entertainment while in the land of opulence, not for her are the endless boring, run of the mill luxury shopping malls ,the snow skiing in the desert , the sky high buildings and amazing marinas and so on , oh no
We visited the back street off the tourist map hotspots ( some may call workshops), more than 15 were visited and assessed in detail .Then after a day of driving up and down industrial estates past cement factories and groups of Indian migrant workers sat inexplicably on dusty roundabouts like gaggles of disorientated Canada geese , I allowed her to quietly sit in silence in the hotel room while I emailed the data back to the team at HQ to be drafted into corporate reports for no one to ever read them, because I can't think of anyone who would be remotely interested in my obscure opinions on Dubai backwater tourist attractions but let's not forget this was a trip for our wedding anniversary.
Here's a quick view of some of the 'not on the tourist map places' that we got to visit,
---
Dubai night life , a world you never knew existed.
The night life was even better, and at no point was she offered any alcohol or the chance to listen to music in a lively bar, what a lucky girl, she was just in heaven, I could tell because she was speechless every time I suggested another garage ( tourist attraction) that needed visiting.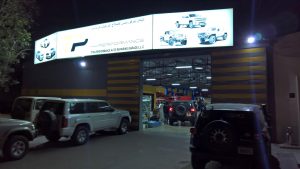 ---
Shop till you drop in Dubai
At one point I had to drop into the perfectly formed Mall of the Emirates and show Milly the shop that I had specially named for her to show how much I love her, you can truly get anything done here in Dubai, she didn't believe that I had done it just for her or that if I had then I had wasted the money doing it ( her exact words 'your are a Fu£%ing muppet'). Either way I think she was a little overcome from being in such a perfect neat ,tidy and well organized place, a bit like when she is in my man cave at home.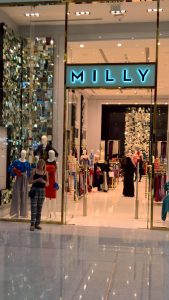 ---
See the real UAE up close
After four days of enjoying the alternative Dubai  she said seemed like it would last forever ( oh what memories we will have) we went out of town away from the shiny hum drum of glizzy boring mega rich Dubai to the poorer Emirates to view what the real Emirati live like. We manage to find some local wild life, I don't think it's indigenous to Dubai I think its an import from a welsh lap dancing club.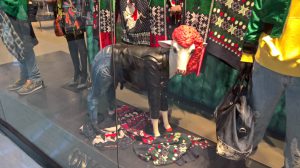 ---
Family day out
We called in to a custom car show and viewed some amazing exhibits made by the local tribe the 'Bodgerati' .This tribe are not restricted by the huge unlimited budgets of the Dubai or Abu Dhabi car builders and manage to craft cars of excellence that they call 'racy racy pop bang slider cars' ( drifting cars to you and me) from anything they find in the skip or on side of the road , another middle eastern local called them "pilesofcrap" well I think that's how you spell the Arabic word he used at least that's what it sounded like   . Although the footfall of public was low (zero) the exhibits were unusual and innovative. The dusty compound /come drag strip ( race car not crossdress type) added to the ambiance of being in the town of bumfuck nowheresville. The local custom of wailing on the throttle pedal while listening to the valves bounce and the rev limiters chop up the rhythms of the engine, an engine that a engineer once spent his life trying balance is a generational thing I must accept I am never going fully understand , an attempt to bond with the younger generation by respecting an engine and it's limits is the equivalent of dad dancing at parties or trying to get down with music of the youff. In my day 10 seconds of trying this would see a con rod exit the side of the engine, the kids just don't know how lucky they are these days.
One night I even arranged for Milly to sit out in the crisp fresh cold night air while I sat chatting about important things such as the amazing casting styles of differential casing around the world and UJ articulation angles of pre war Mongolian 4×4 mule carts with my mate Ahmed whilst drinking Pocari sweat, a strange Japanese drink that tastes exactly how it sounds, but like the peculiar girl that you find attractive for no known reason I am drawn back to it every time I see it dripping in its sweaty beads in a cooler at Ahmeds . The lovely cold air managed to gift Milly with a chest infection that confined her to the room for the next day , how lucky she was that the horse size antibiotics I got her from the Official car park sewer grid watcher at our hotel repeated in her throat again and again giving her endless pleasure in the loo trying to regurgitate it. She also had 23 channels on the TV with which to learn Arabic, or watch the only one in English … CNN. I think she knows Arabic now 🙂 no one can watch hotel room CNN for any length of time.
---
An ancient relic to cement our next 30 years together:
As a final gesture of 29 years of marriage I revealed that I had managed to procure an amazing   ancient archaeological relic for a feature in her new dining room at home, a tough find sourced through contacts of Punjab Pete the Indian Walla that watched the kettle boil at the drift track. The ancients always amaze me on the way they could make things from limited resources and no modern tools , she insisted it was fake and had been artificially aged just to look like Ben Hur's racing chariot brake caliper, a trick used to catch out naive tourists , she said If I believed it was real then I was special in a "sunshine bus" way which I took as compliment as any praise from Milly is very rare and always welcome. She could hardly believe that I was going to be able to take it home , away from the place she said it belonged too , the scrap pile, and that I would even think about putting such an unbelievable object in our suitcase .I think she secretly must have realised it's true value , she insisted I stick it somewhere more appropriate, but I said I couldn't put it there as it would look suspicious on the scanners at the airport , and it may make my eyes water, she insisted that she would help me insert it , but in the end after an hour weeping with her head in her hands (with joy, I think ) she agreed I could put it with my socks in my suitcase because with any luck my socks may dissolve it before we got home.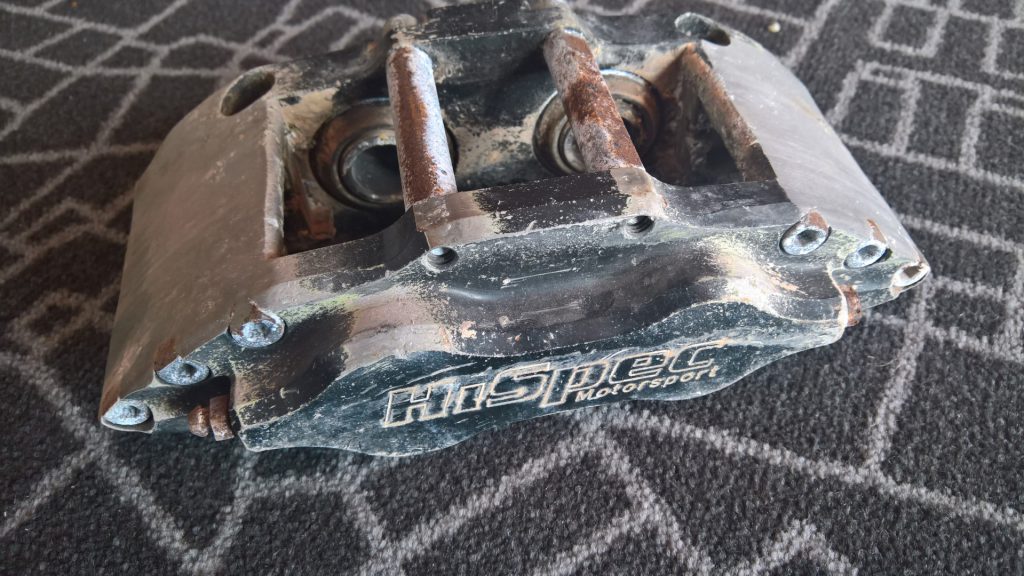 Time has not been kind to this ancient engineering marvel, but the great used part restorer of west Yorkshire will with a little wd40, a bit of emery paper and a tin of grey paint will make it look new again without even dismantling any part of it.
---
The best surprise at the end of the trip.
At the airport I announced to Milly's shock delight, that I had upgraded her onto Emirates Airlines latest flagship airplane the Russian Ilyushin IL76 Shitbird, the words of admiration she came out with were just triple choc cookies to my ears I will remember them for ever, or at least until the ringing in my ears stops.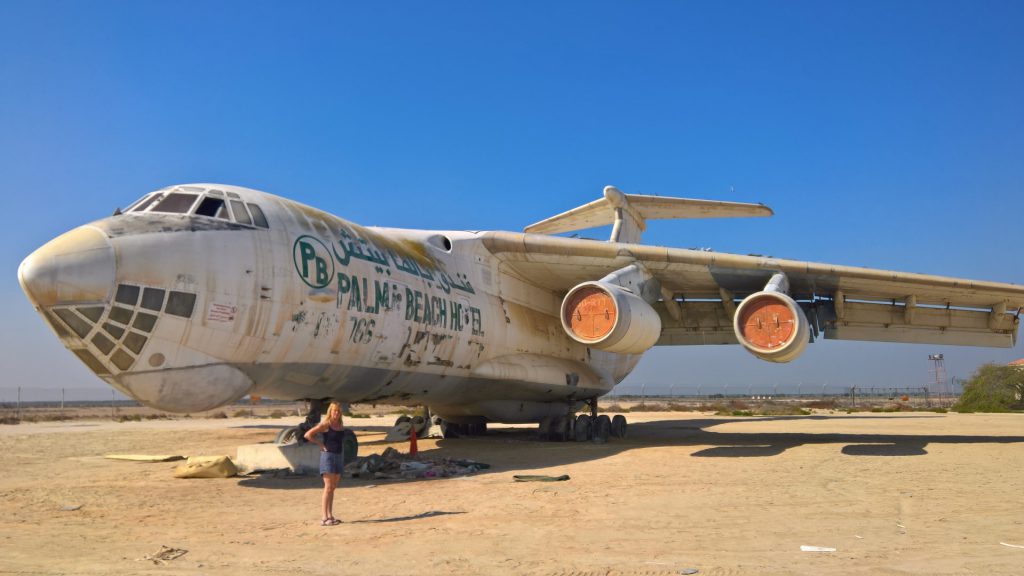 For anyone that knows Milly you can imagine
the content ,
the volume
the passion
that she poured over me as I lifted up into the cargo bay to view the luxury roomy first class onboard bedrooms.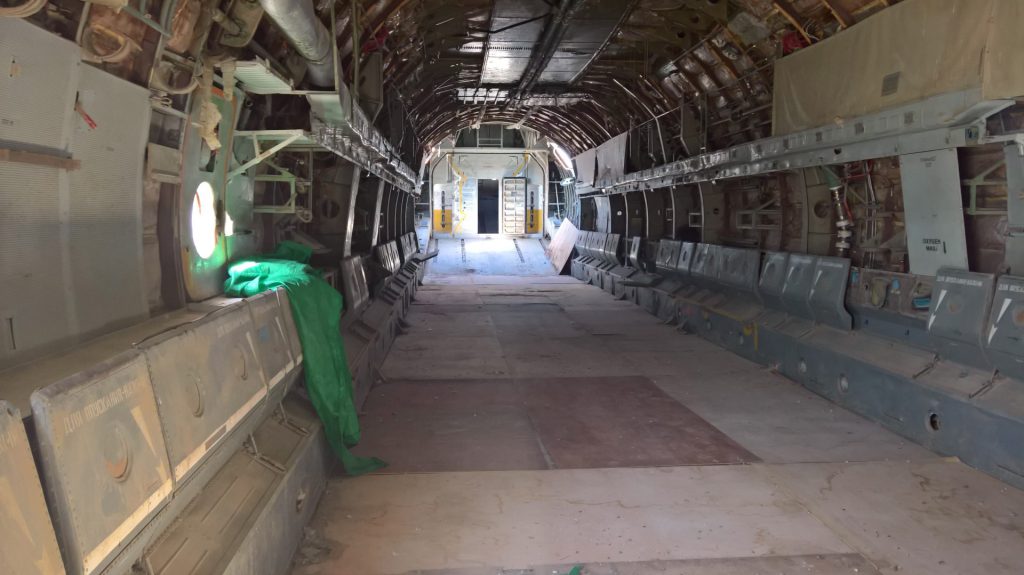 I look forward to our 30th Anniversary next year, how can I possibly improve on this trip…. If I am still married.
Share your joy of knowledge with the world..