Well we had to move to the end game….
Now the full weight is finalized at 2800kg, we now  have the correct springs from Spring Coil Ltd in Sheffield , then all that is left is to have the right dampers
so here they are ->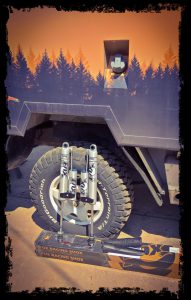 Fox 2.0″ remote reservoirs with 10 way clickers, set up by the excellent Paul at Prolinx suspension
Prolinx for all your FOX damper requirements
 Not that I wanted a Dakar race Range Rover … Honest 🙂 just some high speed scenic drives 🙂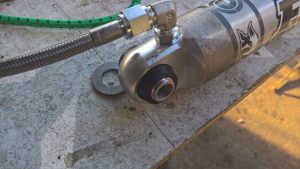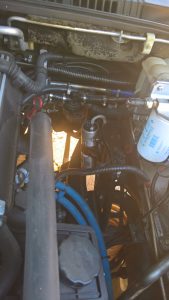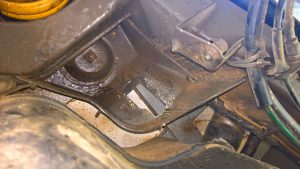 The cut in the rear chassis is about 25mm wide. on the Exhaust side I cut the bar that supports the exhaust silencer just to help clearance if the bush get worn.( the photo is looking upwards, the yellow spring is the top of the spring)
The reservoir has to be on the side to clear the roost guard, there is just enough hose to allow it, the union can be slacked of to allow it to twist without de-gassing the damper.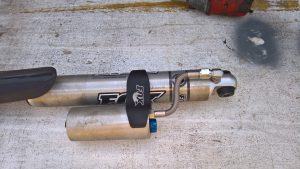 Share your joy of knowledge with the world..