---
Chloe Anna Jones
I'm a 20 year old female that lives for all things motorsport. I'm currently in my final year studying a Motorsport Management and logistics degree.
.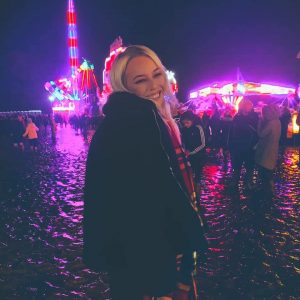 While doing my degree I'm also continuing my focus on my rallying campaign. I started navigating when I was 16 in stage rallies before swapping into the drivers seat in 2016. In September 2018, I moved back into the navigators seat so I could focus on gaining experience competing in the desert with my aim being to compete in the Dakar Rally. When I'm not out competing I'm attending events as a qualified scrutineer, I've been attending Wales Rally GB for the past three years as a international scrutineer along with other international UAE rallies.
I've grown up within a motorsport family, from as little as a few months old I was brought into the garage and I haven't left since. While growing up I spent a lot of time on the road traveling from one country to another. My parents have spent the last 15 competing within the Dakar Rally, meaning I would spend most summers at international events or in Morocco training which is where my love for the desert came from.
From the age of 6 I began riding motorbikes with my sister and cousin, I set my eyes on winning the Dakar on a bike. While the dream never left, I took a detour a few years later and began show-jumping in juniors and seniors at national level. Successful within my own domain, I won three Gold medals for England North and over 20 Championships before the age of 16, I progressed to becoming a rider at a International showjumping yard in early 2016 with a string of horses from youngsters to grand prix winners. I later realised I was missing a huge chunk of my life so began following my heart which lead me back to motorsport.
My Aim:
Like everyone else that crazy enough to do it, The Dakar Rally is the aim but the real goal? The real goal is to win it!
(1215)