How to change your phone number for the UAE Al Hosn app online
This blog post also explains how to find your UAE unified ID number online.
If you get the error when using the Al hosn app that your phone number is incorrect and can not activate the app here is a simple way to change the number online using the UAE ICA smart services website.
IF you are a UK visitor trying to get the Al hosn app to work, then you must pre-register on the ICA website here
https://smartservices.ica.gov.ae/echannels/web/client/default.html#/login
Wait for the confirmation email to arrive with the QR code, it doesn't take too long to arrive but has been an hour for some people and minutes for others. The QR code isn't needed for Al hosn but this website registers your vaccinations on the UAE gov database and it is this data that will show up on the AL HSon app hopefully in a green status
navigate here in your web browser
https://smartservices.ica.gov.ae/echannels/web/client/default.html#/fileValidity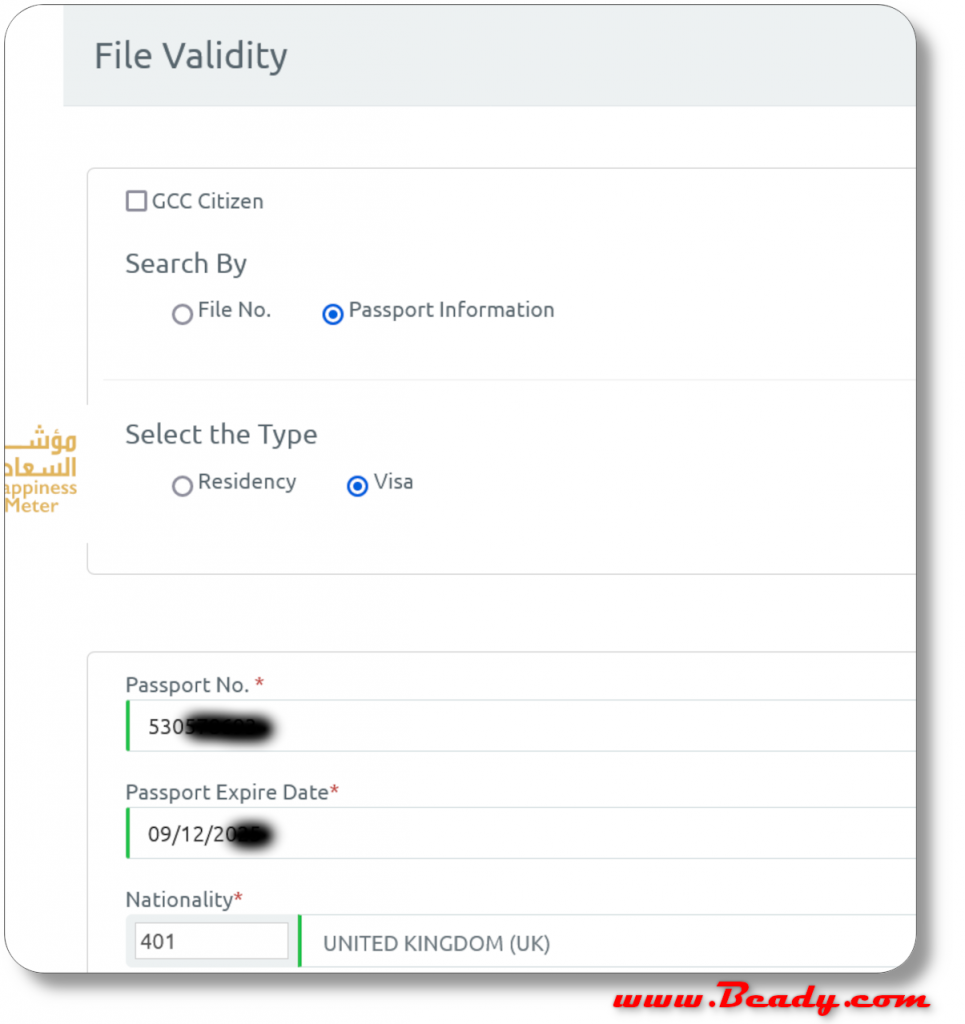 choose 'passport information and 'visa' if you are a visitor to the UAE, this site will give you your Unified ID , if you are a UK citizen and get an automatic VISA upon entry into the UAE then this is the easiest way to find this number, this ID number is needed for the AlHosn app to work.
you should get this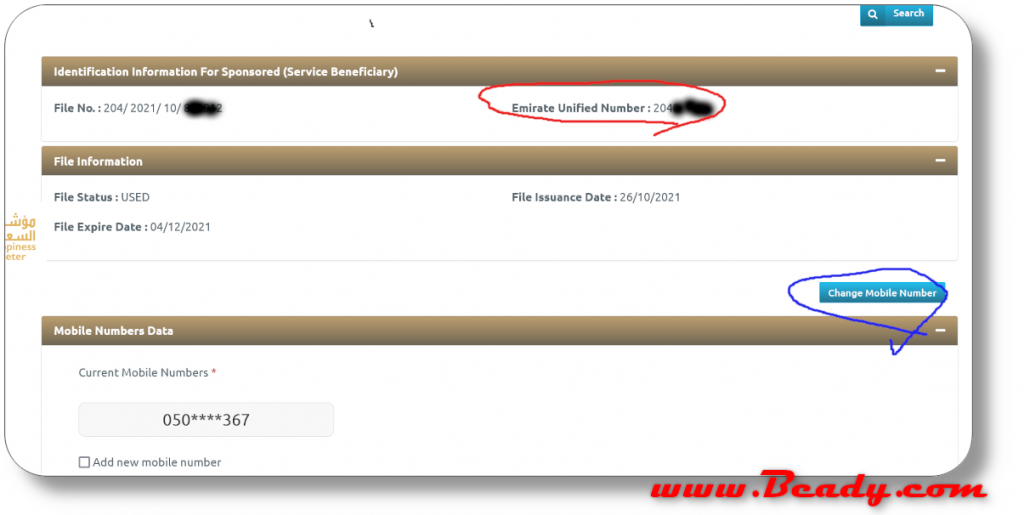 here you can see your Unified ID number
Click the blue button the change your phone number or add one if none is registered.
It will ask for your region in the UAE, I just used Dubai, didn't appear to make any difference, and why ask for a region if it needs a Mobile number?
a few points to note:
There will be text messages sent to the number you use with a OTP (one-time password) so make sure the phone number is active when you change the number.
as of 29/10/21 I can only find a way to add a UAE phone number.
you will need a phone that is sim unlocked to get a PAYG sim in the UAE to work and a passport to register the SIM to when you buy it. If your phone isn't SIM unlocked ie locked to a UK network, go to Carrefour supermarket in most big shopping malls and buy a cheap smartphone make sure it will run the Al hosn app. you will need the Al hosn app running on this phone when in abu Dhabi.
update Dec 2021: we found the Virgin booths in the malls the most eager and easiest to give you a PAYG sim. Etilisat and Du wanted so much paperwork, Virgin just wanted a copy of your ID.
after you have done this WAIT 20 mins or so for the phone number to migrate through the system, then the Al Hosn app will recognise you.
if you still get errors after an hour on the Al hosn app, go back and check your details using the same method.
open the al hosn app and hopefully you will see your data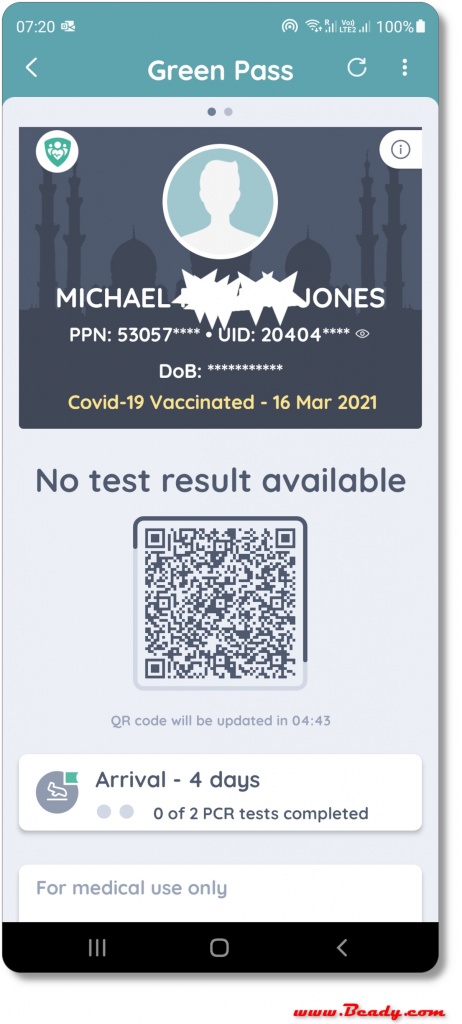 In looking into how to get the app to work, I read that having a PCR test in the UAE would reset the phone number to my Unified ID, it didn't work, I did get a negative result but it doesn't show up on the Al Hosn app!!, however, I have a green status so no big worries .
I used this technique to change my wife's details and it worked, she had not had a PCR test in the UAE so obviously, it makes no difference.
I hope this helps someone save some time, it took me a long time, even hours in the airport with immigration, the police and others trying to get the al Hosn app to work, in the end lots of searching online found this method.
Update Dec 2021: I did a PCR test in UAQ to try and get the Al Hosn app to work but it didn't. however to go to Yas marina we needed a PCR test and I went to the same loc to get another PCR test, and it turns out they entered my passport number in wrong, so maybe it will work !! have to wait for the next pandemic to try this.
bd
Share your joy of knowledge with the world..