But at a slower pace now.
Its time to upgrade the navigation of the Beady world,
Here a brief history of navigation by GPS in the world of Beady and a conclusion for 2017.
  On an off road trip to the recently freed country of Romania early in the 1990's , we purchased a Magellan NAV 1000 Trailblazer, this was amazing, at last we could pin point ourselves on a map to precision that was almost as accurate as what we had before when we had no map . i.e. useless.
 The Trailblazer was like most tech stuff in its early days, you had to be dedicated to use it, but without early adopters this stuff would struggle to get going.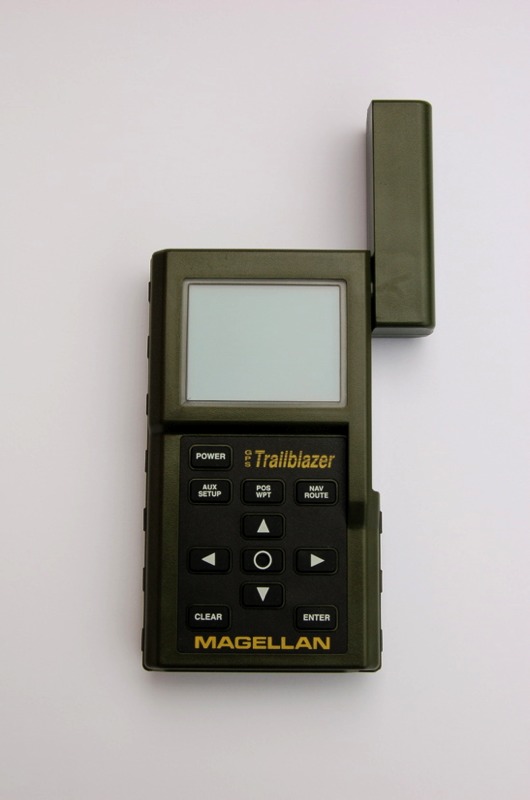 The Magellan was a mean looking bit of kit it , but if you powered it on and didn't  set the time and location it would take 24 hrs to get a location, on batteries you would never get a fix before they died.
the screen was high res for the day and featured
100 waypoints
1 route
2 data screens
and 1 pointer screen that would show you your track.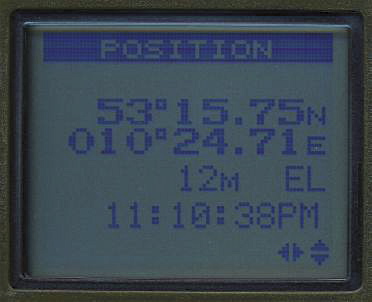 the Unit was chunky and you felt you had value for money, there was no base maps just a digit readout, so unless you had good maps to locate yourself it was of little use.
And as for the 10 digit OSGB grid refs well  anyone who can't plot their location on a OS GB map shouldn't be allowed outside without  adult supervision.
There where however two good feature of this unit that have stayed on into the modern world the first is the aerial, turn it around and it  detached then using a standard coax cable with BNC connectors it could be relocated to the roof, great for in cars and using the Cig power socket made a very useful unit.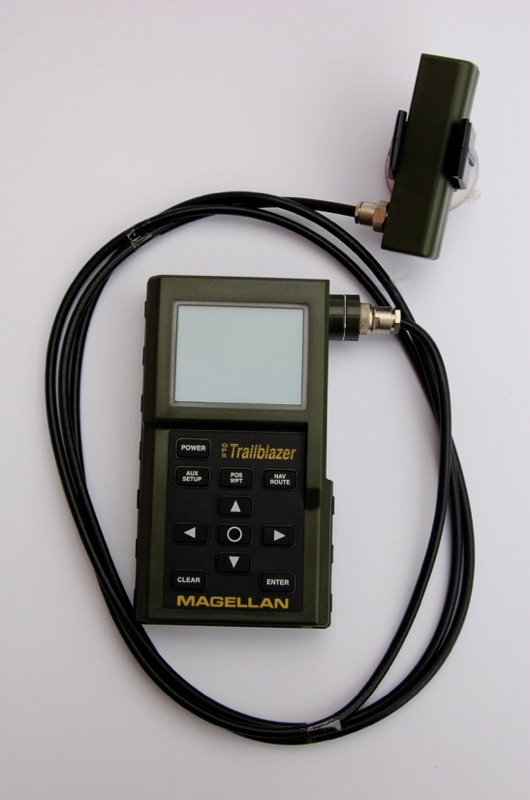 The second feature was a NMEA output over RS232, we used this along with a early Aero 33mhz colour laptop to do mapped realtime tracking in our range rover on our race across the desert following the Dakar 1995 from Granada to Senegal, we used a scanner that self powered itself across maps and we where light years ahead of everything else, but things had to move on as it was slow and tedious to use in a moving car.
Then  in 1999 we purchased the amazing Garmin eMap with built in maps, memory cards and a position fix that was incredibly quick for the day.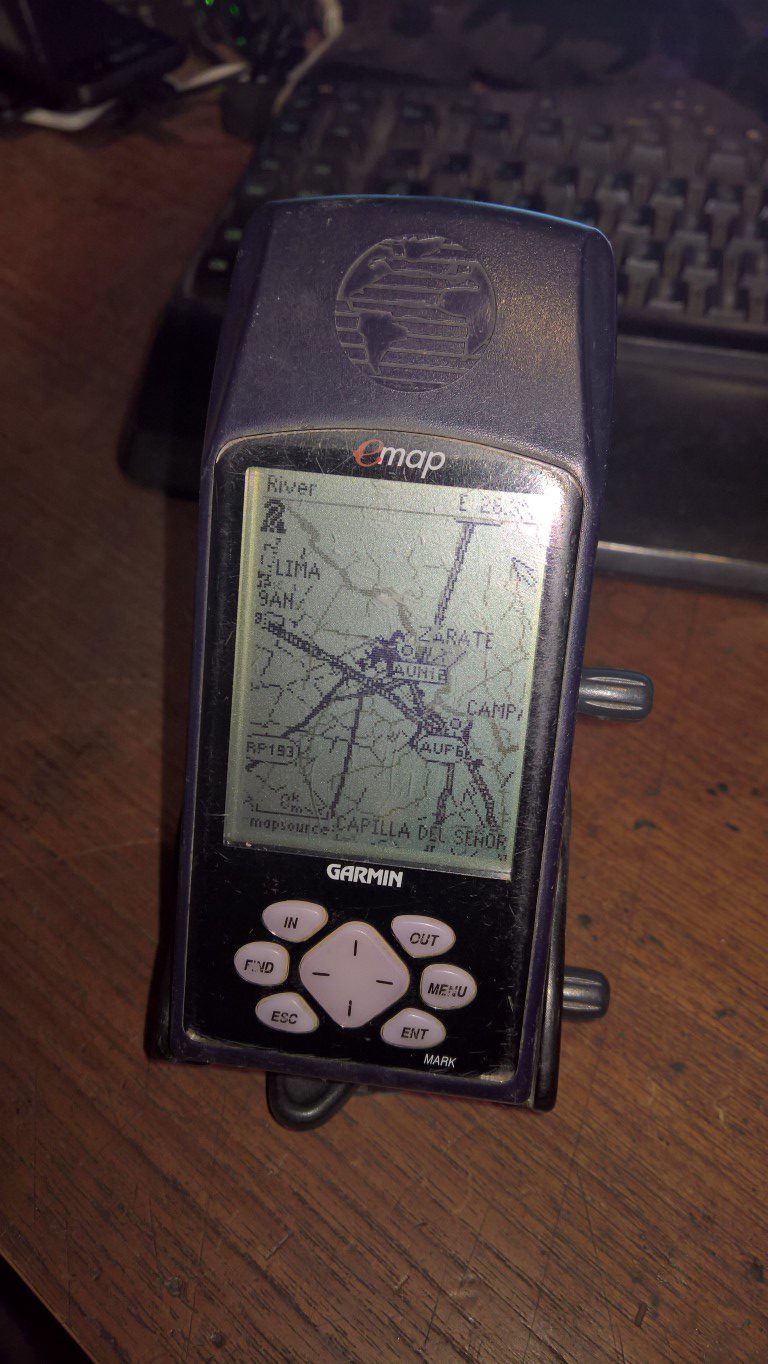 The screen was 120×160 pixels , waterproof but the MAPS was the features that made it great.
I still have my eMap and it still works perfect although the memory cards @ 128mb do not hold much useful mapping  and I remember waiting ages for Garmin's software to send the maps to them over RS232 at a whopping 9600bps , oh how the nights just flew by, but still back then it was worth it, when there was no Google earth or any other real mapping available I had world maps from Garmin and a screen with a pointer on it. coupled with the new trick Australian software called Oziexplorer it was a great combo.
The button layout still persists to this day on Garmins and so does the paged menu system.
     The World goes smartphone mad…..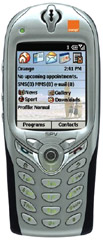 in 2003 I got my first smartphone, way ahead of all of you.  The HTC SPV E100 was the first phone you could program and it used  Windows mobile CE a difficult process but again amazing for its time and way ahead of the rest of the world , I started to write the worlds first vehicle diagnostics on a phone  ( note to self : patent my ideas ), soon on the orange network the faster SPV E200  came out and was perfect for our race cars. It had a serial port and I used it with a gps to do some very early mobile mapping in 2003, but what I wanted was a built in GPS ,  HTC back in the noughties where very innovative before they went boring and Android, remember the amazing HTC diamond ??,  I didn't have to wait too long until  HTC delivered what is now the familiar form factor of the touch screen smartphone to arrive in the bland but technically great HTC Trinity sold by Orange in the UK, with WiFi and Bluetooth a memory card slot this was the first of what we all take for granted now.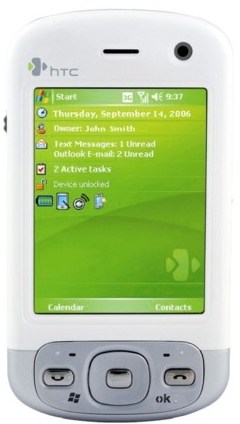 From then on it was a yearly upgrade cycle of speed and performance until the HTC mini, when running Oziexplorer you had a formidable GPS mapping tool, full fat internet and WiFi decent storage and a great program to navigate with.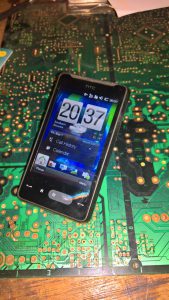 although this was in 2007  effectively the final consumer version of WinCe, Google Android used the interface and still run it today, which shows just how good microsoft where with the format.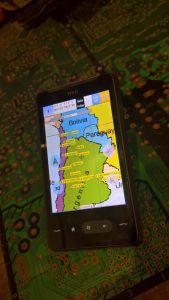 If you want to know what Oziexplorer is then look here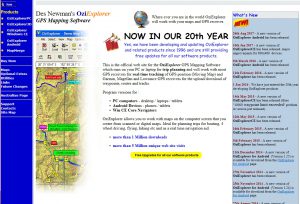 It is very powerful software, don't be fooled by the dated GUI interface it works and as with all powerful software needs some practise but then its very good.
after this version of win mob  Microsoft foolishly tried to emulate Apple with a walled garden 'you cant mess with the simple features we supply attitude' and Windows phone slowly died with Win8 and 8.1
but at last the world has overtaken the smartphone era and the moved to the small computer with a phone that is Windows 10 UWP, where all windows applications (apps to the dumb) work on all platforms with Win10, except Oziexplorer ☹ well Des may write it again although I doubt it.
While away off roading in the Dordogne in 2017  I tried Oziexplorer on a WIN10 Surface with a Garmin GLO Bluetooth GPS, the results weren't great, especially when the Bluetooth connection decided to not connect again and again then not at all.
So what now.
well this showed me after year of using dedicated GPS units with there amazing reliability that there is still a place for them in conjunction with mapping software like Oziexplorer, the internet maps on Oziexplorer are great , the ability to swap between diferent providers of maps and your own at the same location is great.
download your waypoints and routes to the GPS and with the memory that's huge you can have the maps and even custom maps on the dedicated GPS, with battery back up when all the other systems are crashing the unit will still point the way.
In between I have used most GPS's on our Rally raid trips, I have made routes and tracked progress with ever better Garmins and better laptops with Oziexplorer.
So which one will I upgrade to, well it has to be only one doesn't it? 😜 if you know you GPS's .
The successor to the legendary Garmin 276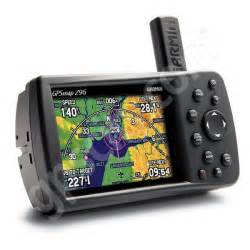 ——  welcome to the 276Cx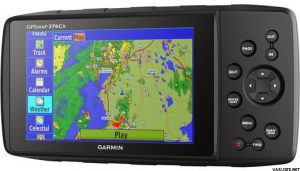 Just need to convince Milly that I need this or I will just get lost.  £700 GBP isn't soooo bad is it?  😇.
Share your joy of knowledge with the world..