My office view for the day #1235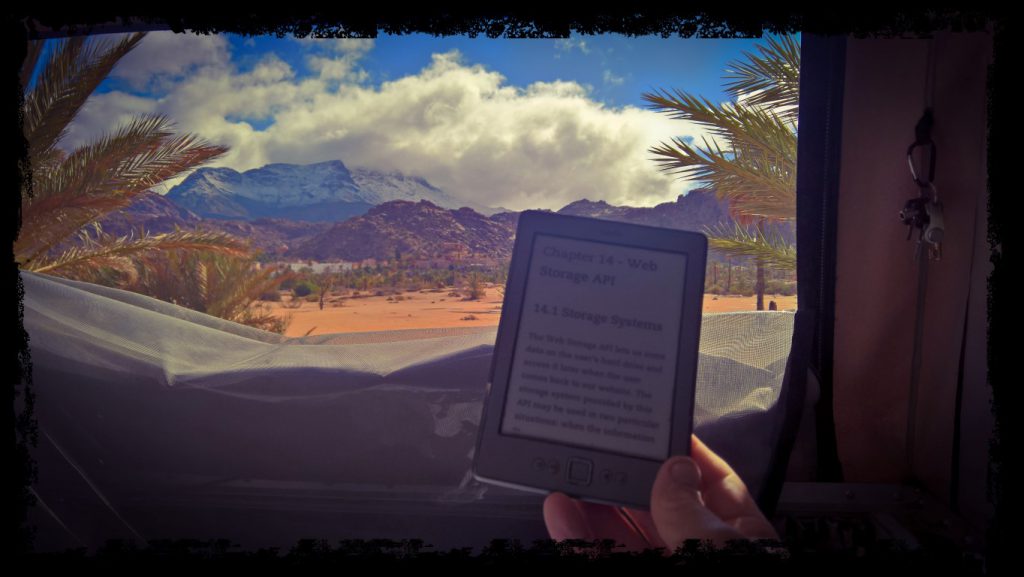 Milly got out of bed to do something women really enjoy doing,  washing, cleaning etc 🙂  they must like it! They are at it all the time ( let the firestorm begin..comments below please) and so the TARDIS performs its trick of being all things to Milly and I, the wind was blowing, the drizzle was falling, the snow was teasing the mountain tops, but the sun was illuminating my bed and here I dreamily sat learning HTML5 data storage systems for my next new project, perfect, well until 'little miss ants in her knickers got bored' which was roughly 5 mins after she realised I was enjoying slobbing around reading my kindle, so up and at em as they say.
Ho hum of to the seaside we go. Except she knows the shopping is good in Tafroute…damm
Share your joy of knowledge with the world..