When you head south from Fez you will go through a town called Ifrane this is a wonderful place in the style of Austria !! The king was in residence in his hideaway and the army and police were everywhere, we looked for some Croissant but a Ski resort without snow has the feel of a seaside resort in winter, nothing was open, so we headed of into the Cedar forests by the scenic route and it is gorgeous drive, eventually finding the big weird Cedar and lots of local tourists feeding the monkeys, and the monkey even managed to feed Milly 🙂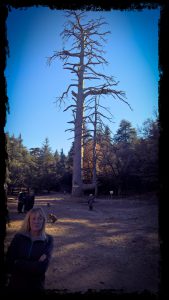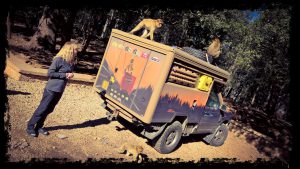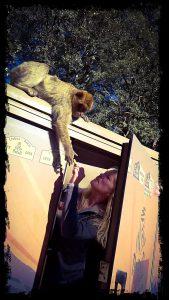 The track through the forest are very pretty, we headed north on a fantastic track, had lunch with a shepherd and his two border collies then set of into what looked like the lost valley of the Dinosaurs, Milly was sure we would get through but hey, we are here to test out truck ….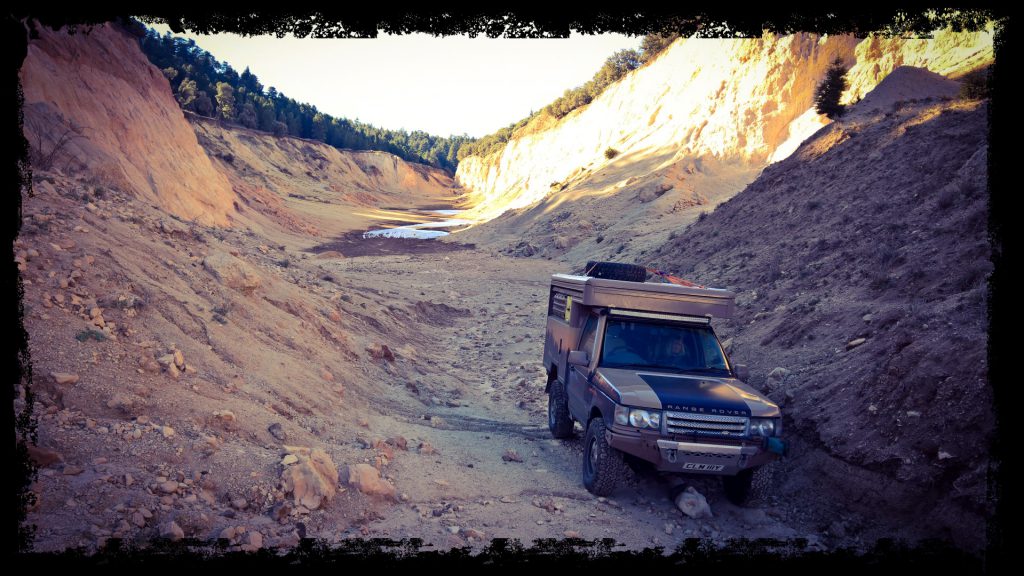 and so  after gathering a load of firewood we found a route around the big hole.. easy 🙂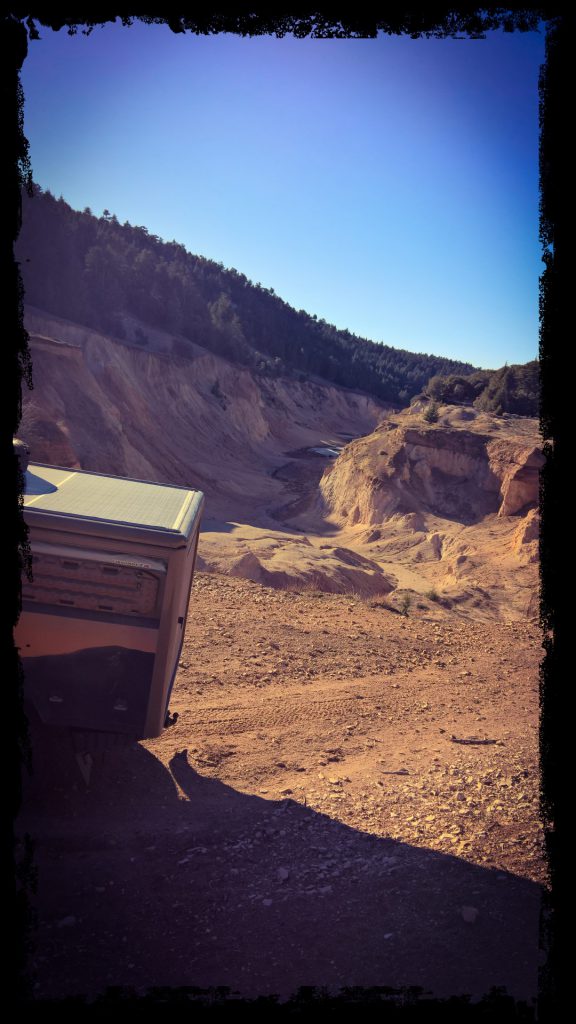 The track exited into and amazing plateau high on the snowy plains, very cold and windswept,

Morocco has many faces and surprises, we tracked down the tarmac and headed for Midelt , but leaving it late to park up and taking Hobsons choice we had a night so cold in a valley so windy I woke up with a fright hearing no traffic and fearing that we had been snowing in, alas we were lucky it was just frozen everywhere including inside the camper!!!, thank god for the cab heater.
We decided against the direct route to Erg Chebbi and headed for Imilchil and the top of the Todra gorge, the valley up had just suffered some horrendous storms and most of the roads were gone it was slow going we ending up into the Todra gorge without tourists and the whole place to ourselves, lovely….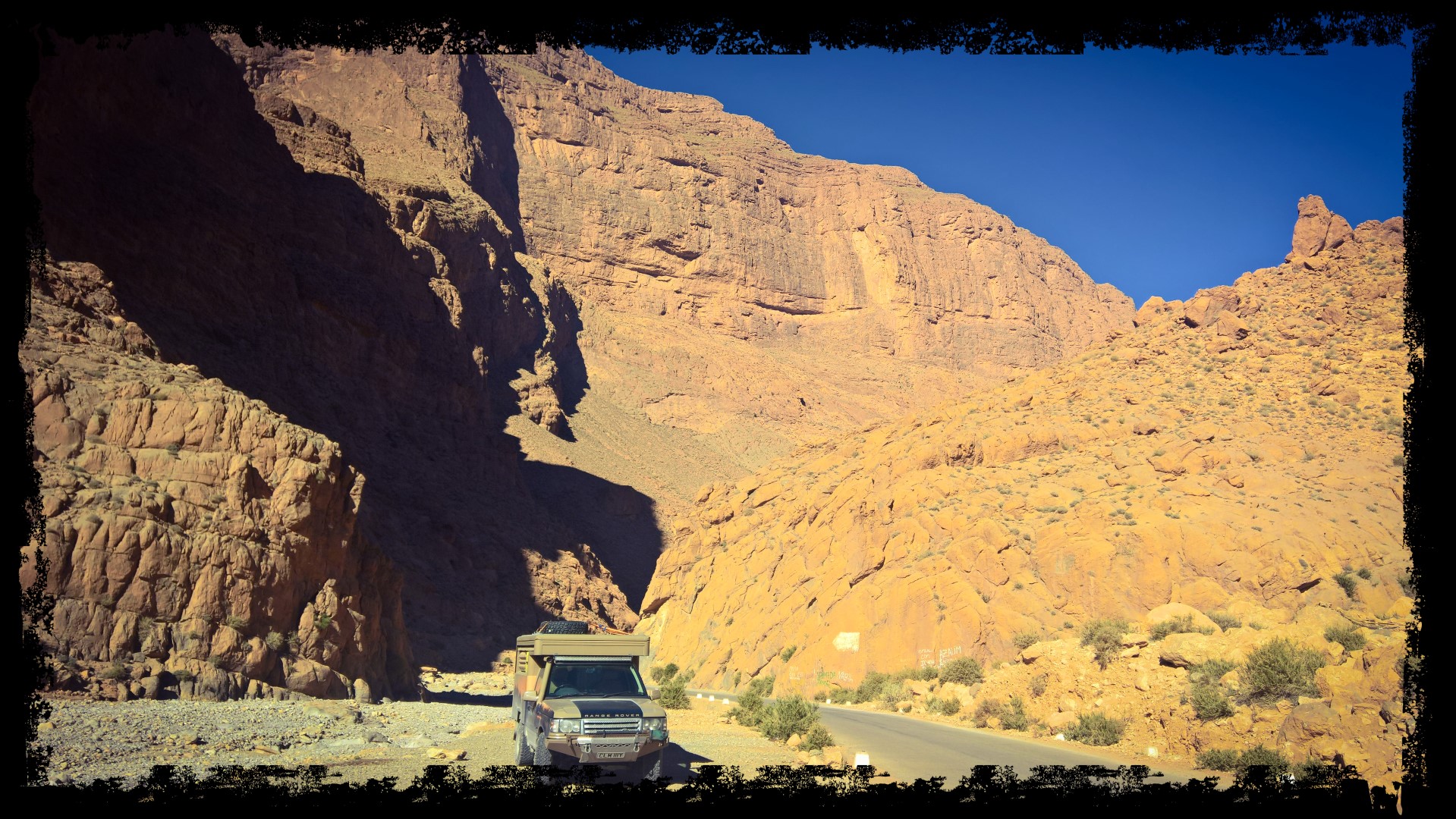 Share your joy of knowledge with the world..