So you want a big overland expedition truck?
Overland trucks are fantastic and look amazing, But are you sure it's what you want?
Here are four myths about these overland homes explained in full.
you have seen them everywhere and they look cool, you can imagine yourselves sat by a lake with all the sides out and the table and the barby, looking at the map working out what far off place to visit where no one else can go except you in your great big truck….
This blog post was not written to put you off but may warn you it isn't all it roses in the world of a big truck.
What do I know ??
I had an overland expedition camper truck for 20 years and friends with everything from Iveco 40wm10 to MAN 6×6 and Unimogs, and I also have a few Dakar trucks and I have done many things on expeditions and especially on Dakar that you would never even believe a truck could do, so I know I thing or two about where they will go and what is good /bad about them. ( my wife loves them and still wants a 6×6 )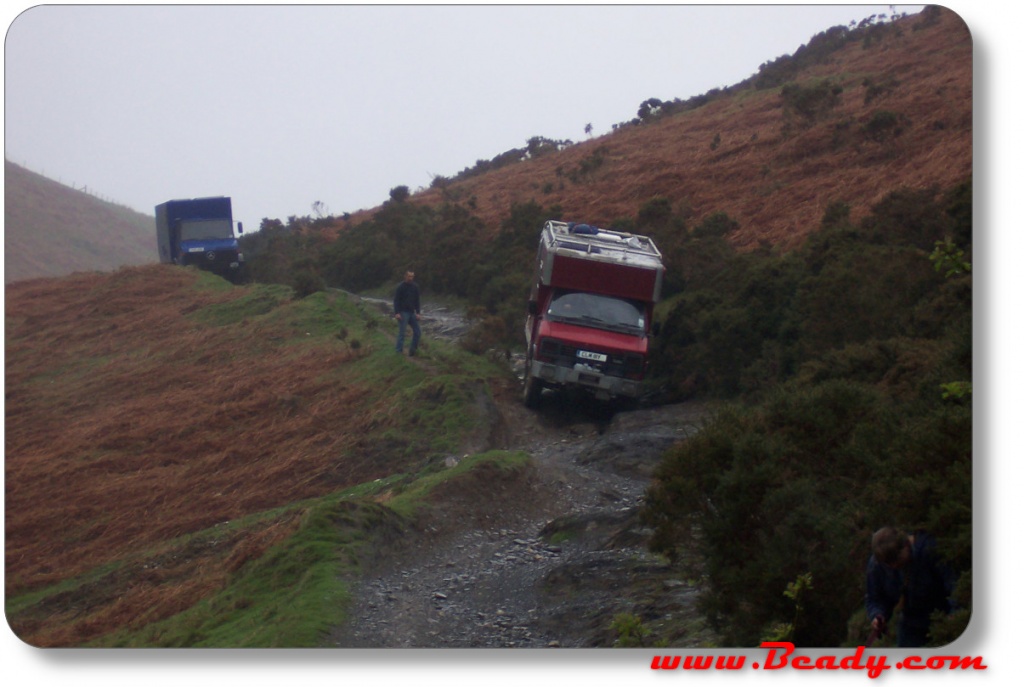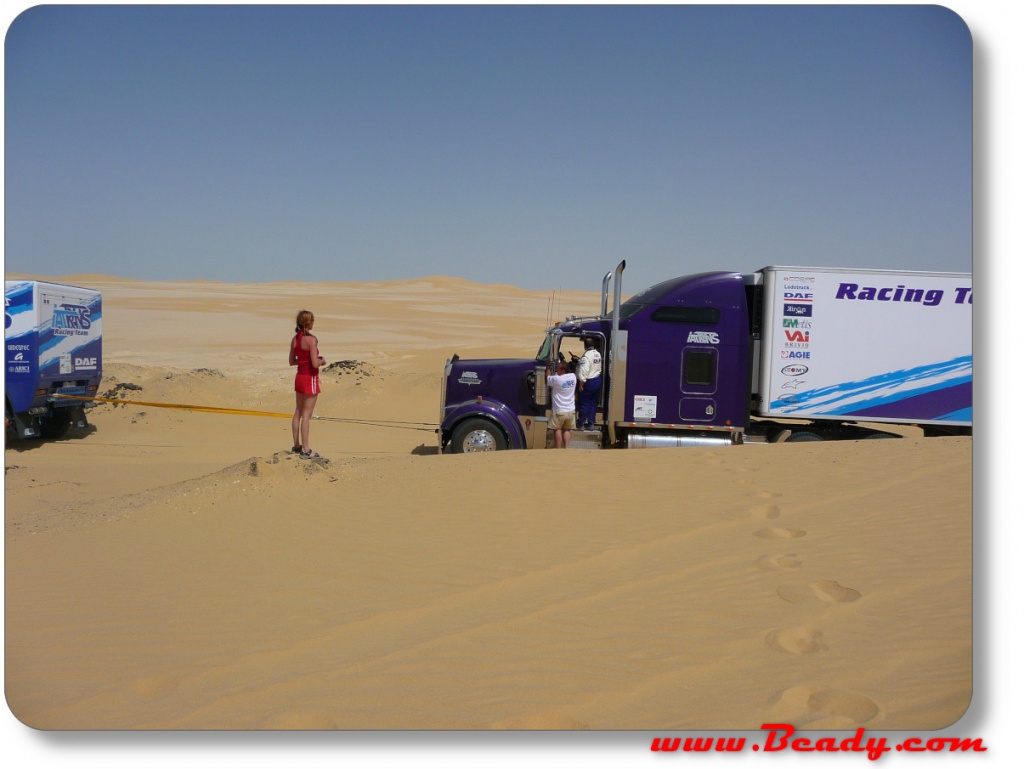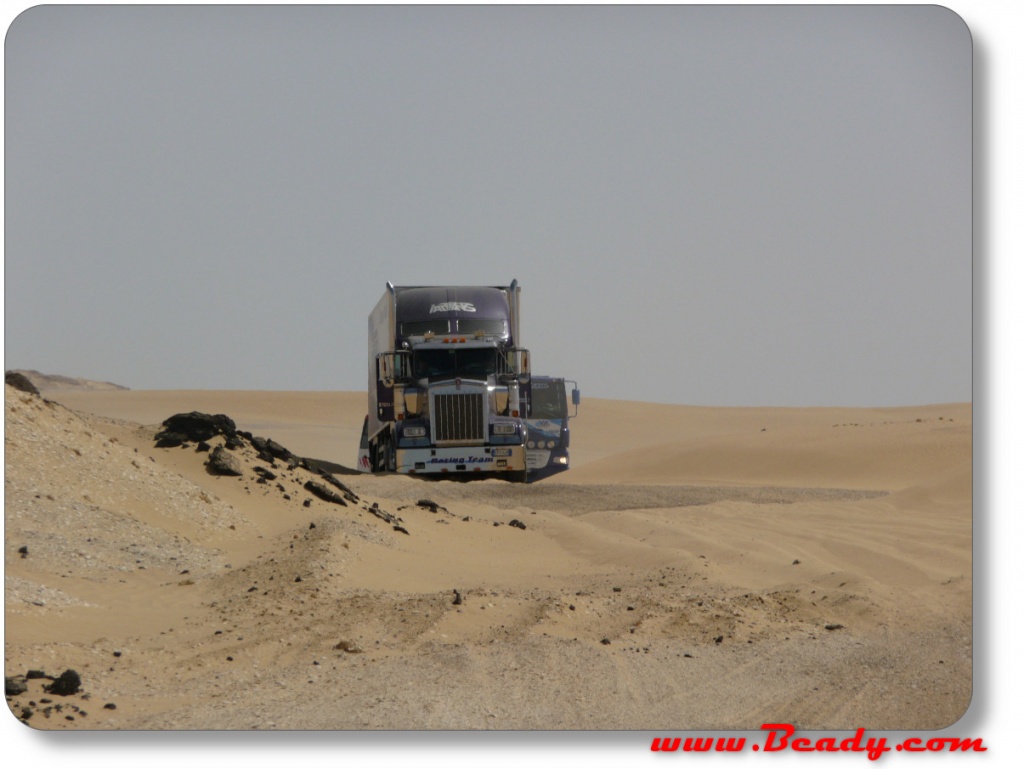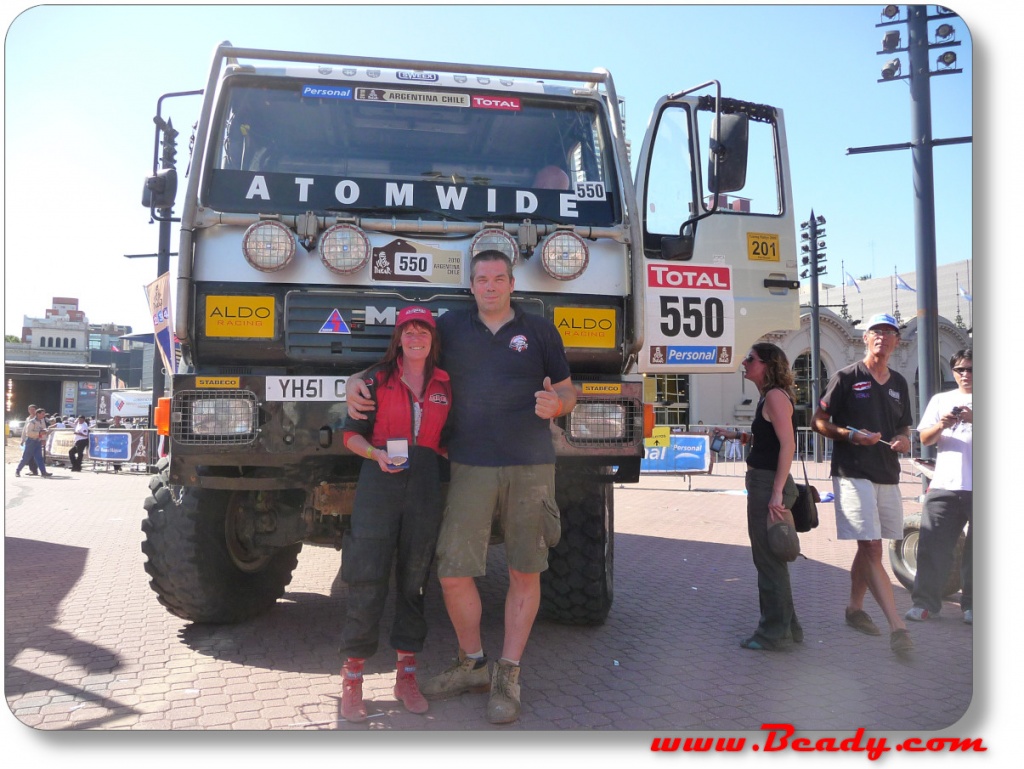 ---
NOTE :: Some of these drivers in the images below may be great drivers.
BUT — Remember this – when off-roading,
At some point everyone gets stuck
And everything breaks,
The images are just for illustration on what can happen.
If you are buying a big expedition truck just to look cool or you just have scratched the itch and to just have one, then other than maintenance you can happily ignore this article.
however, if you think you're going to go to seriously tough locations then you better get some training and support.
It's part of the fun… 🙂 let's go
Myth One
They will go anywhere. ….. No they will not.
They are good, but like everything off-road the weight is the killer and you cannot ignore the laws of physics, most trucks that are converted to be overland expedition trucks end up at or above their max weight especially if the base truck was a 7.5 tonne to start with , this weight is not good for off-roading and they also usually being top heavy. Unimogs tend to be the worst for feeling like they will fall over even on a small roundabout.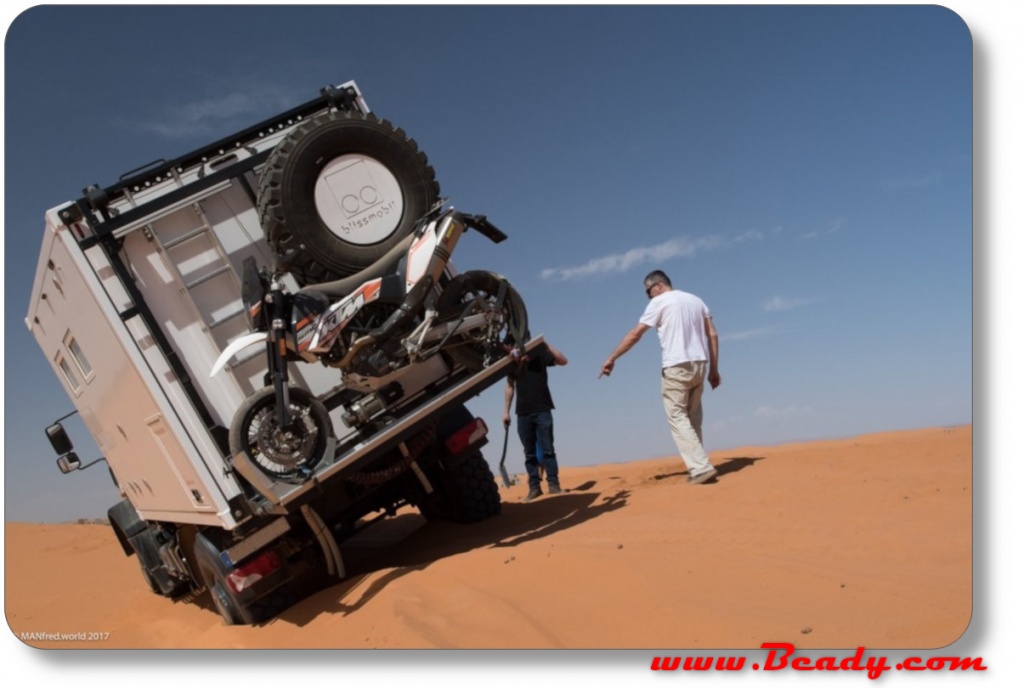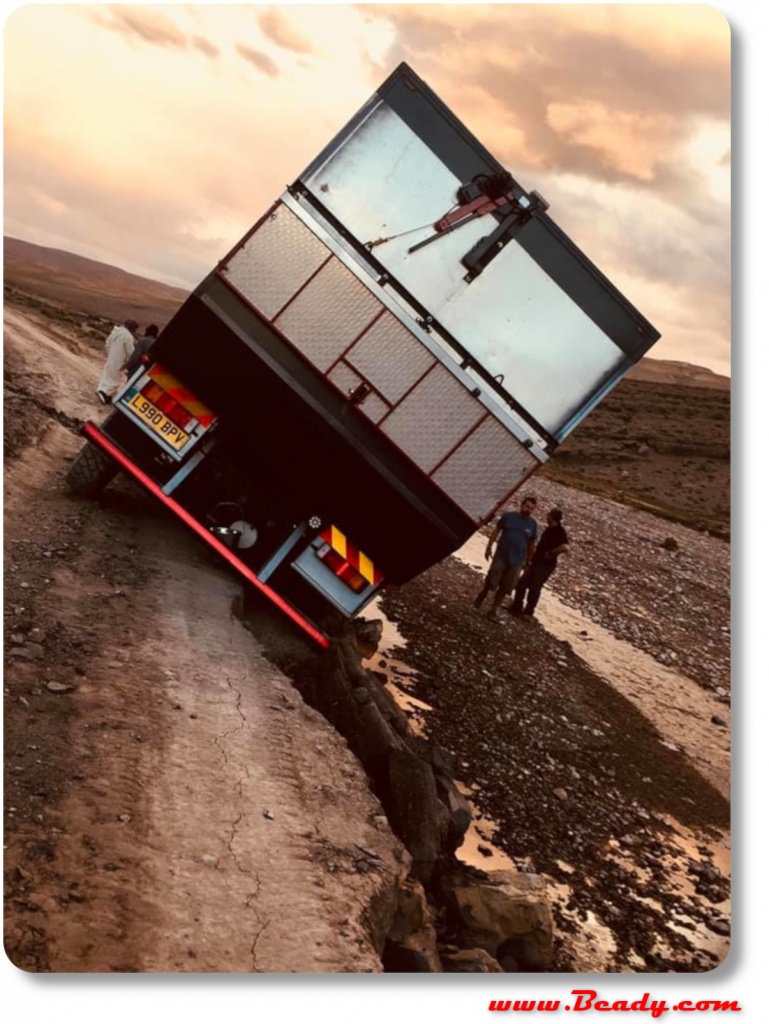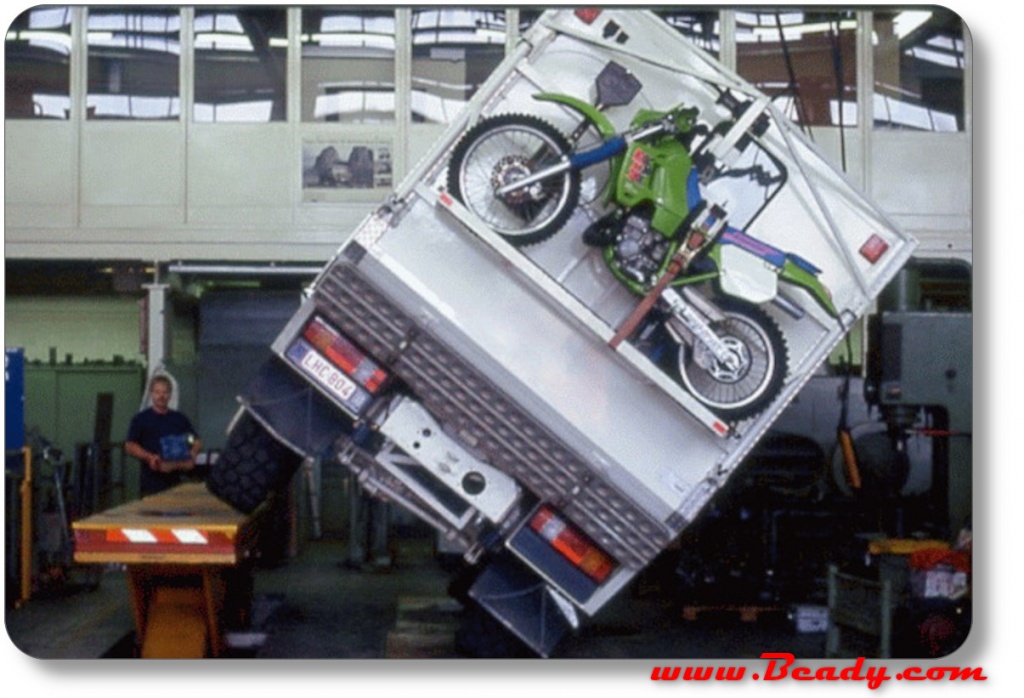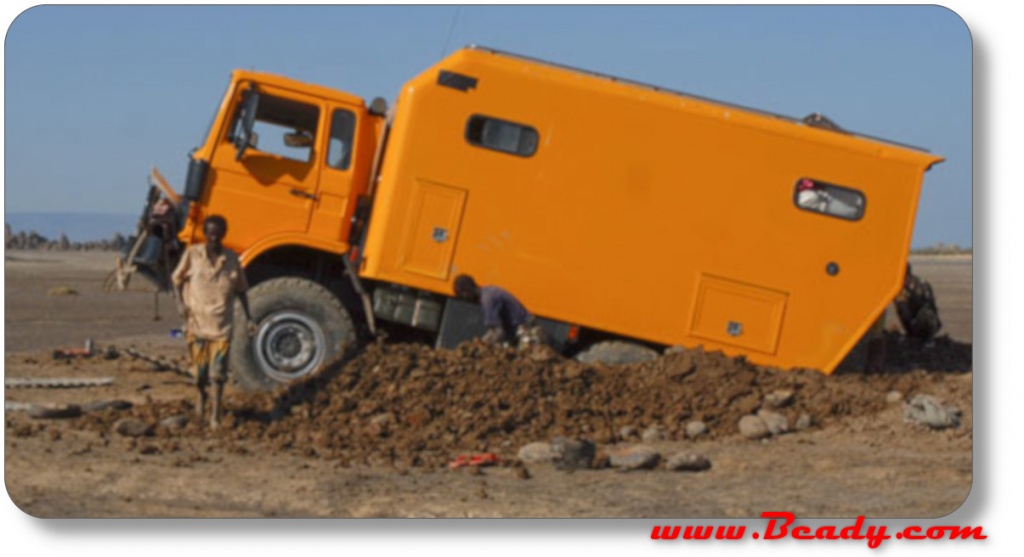 The weight also means they sink real easy, if you have a great big 8×8 then they also sink, but the word stuck is on another level, I have seen six Kamaz 8×8 service trucks stuck in the Mauritanian desert up to there axles, took them 7 days to get themselves out and I have seen a 8×8 Mercedes fall over in a flat wadi when it hit a little soft spot !!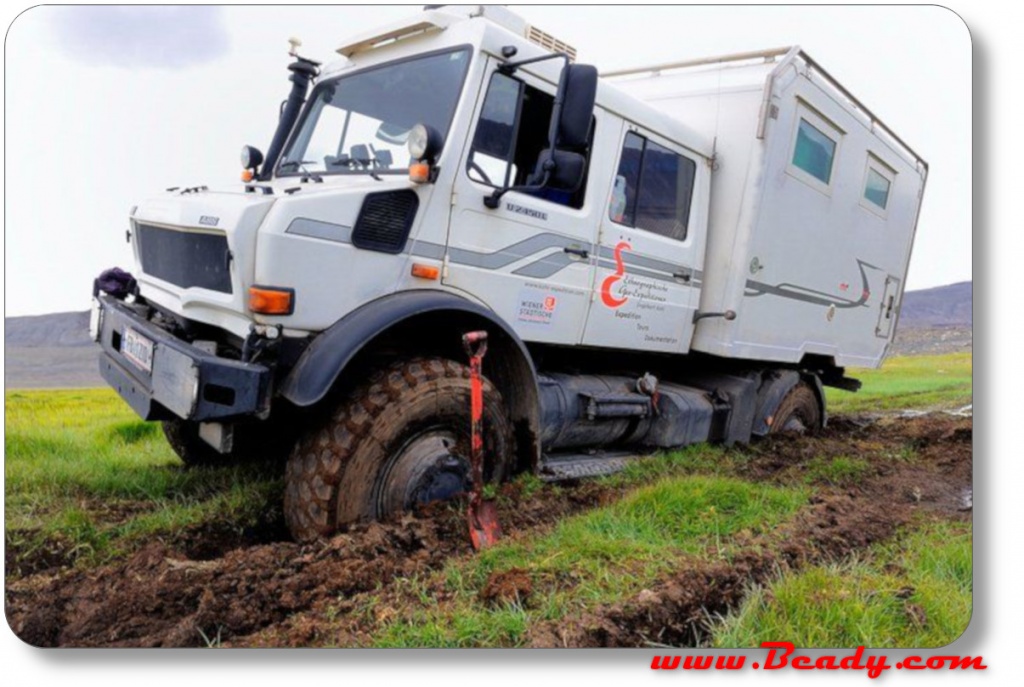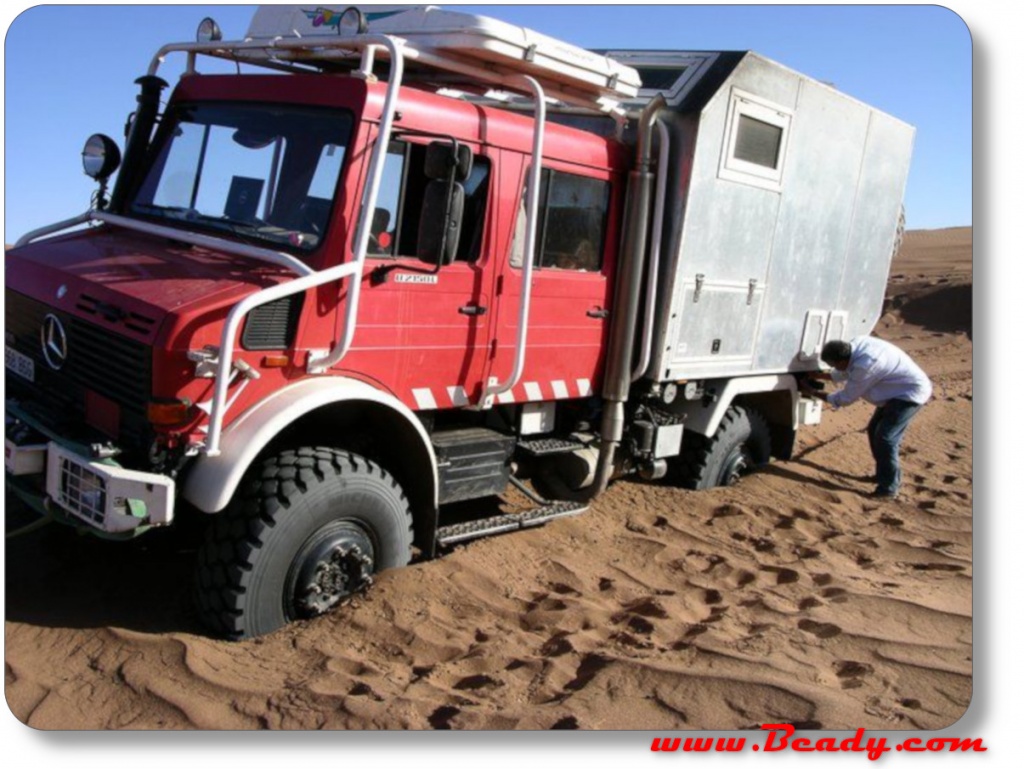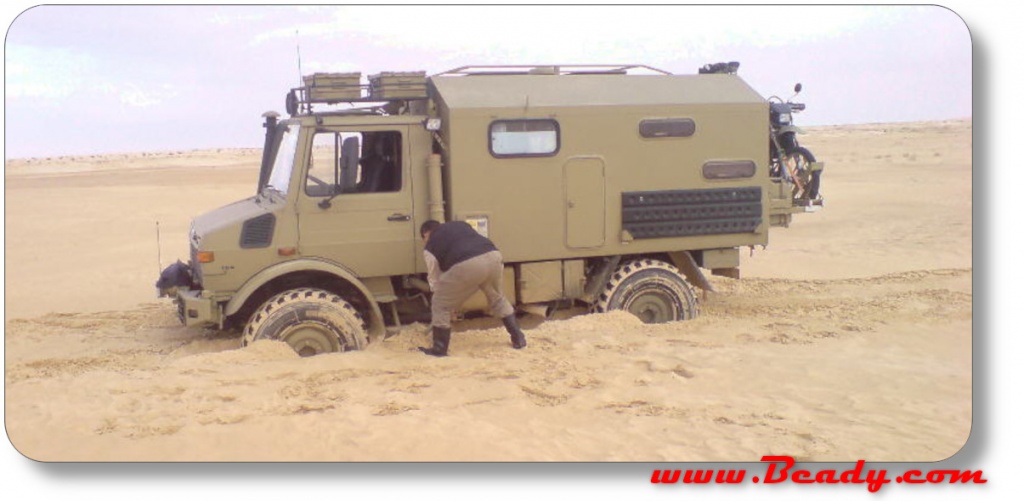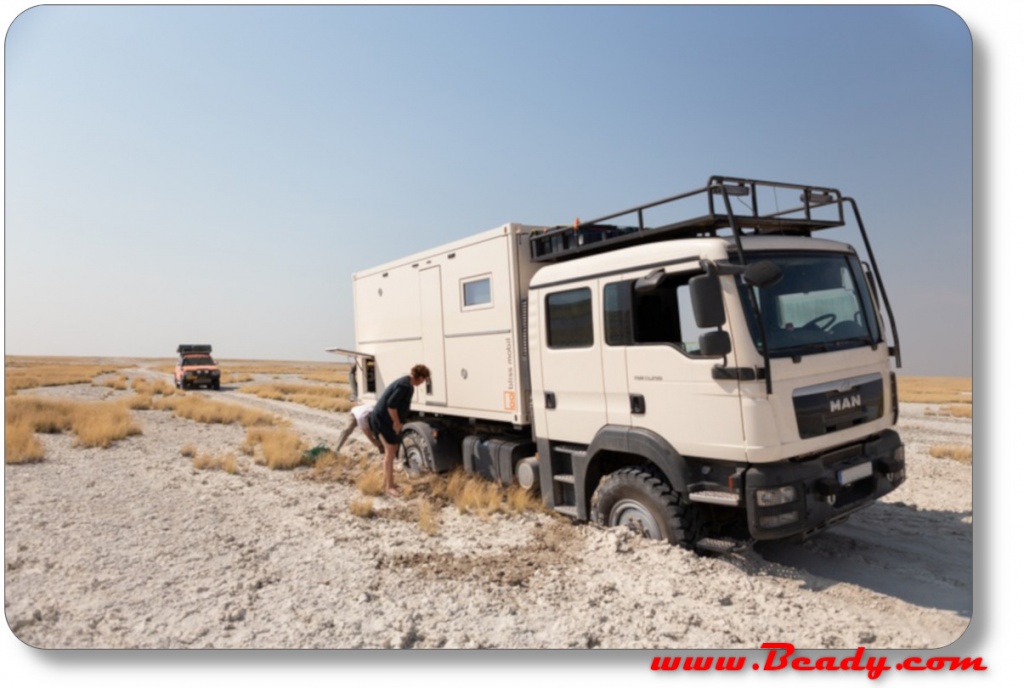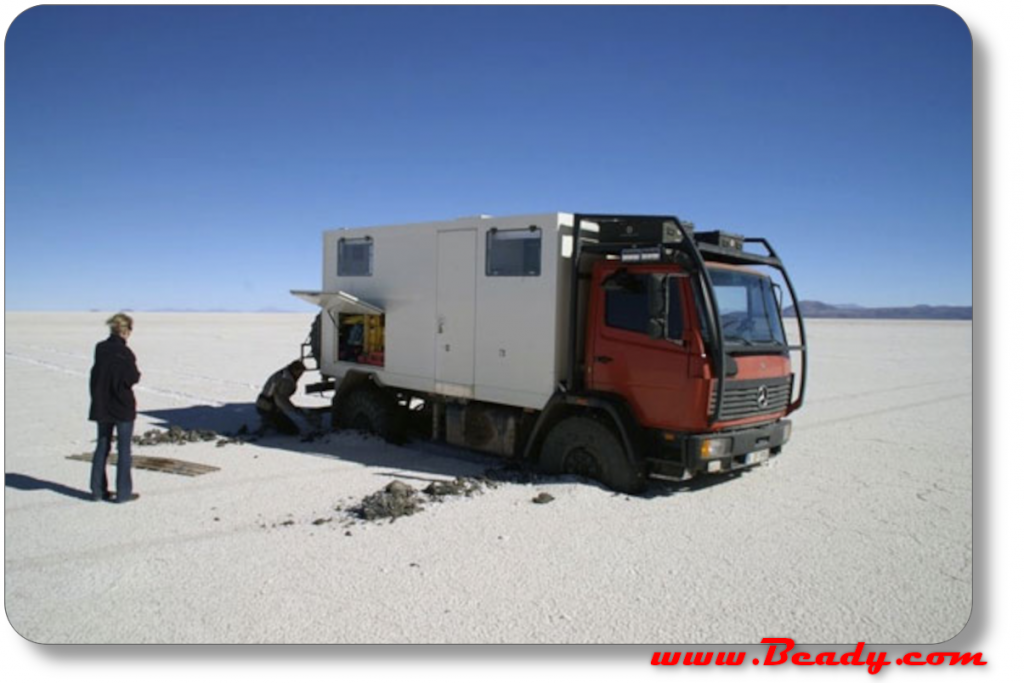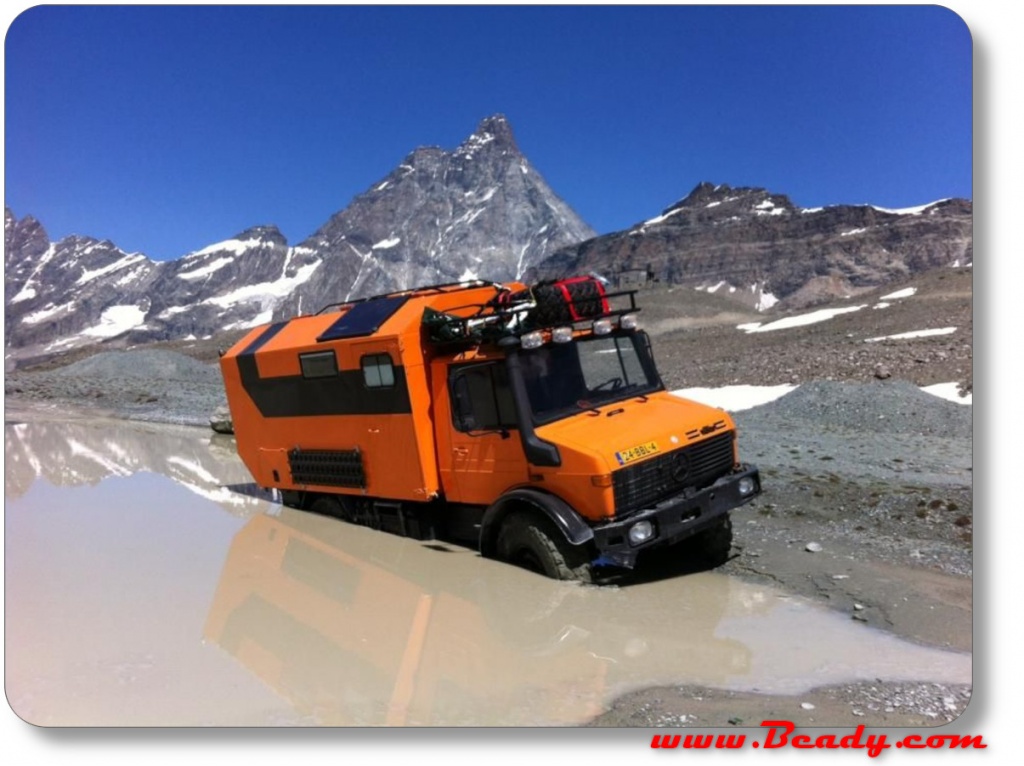 Update Dec 2021:
here is an example of how the weight can be an issue, the Unimog collapsed the sand track and fell onto the beach, look what it took to recover it. It was lucky that they did not have a high tide, the damage was minimal, but they could have been having lunch beside it when it fell!!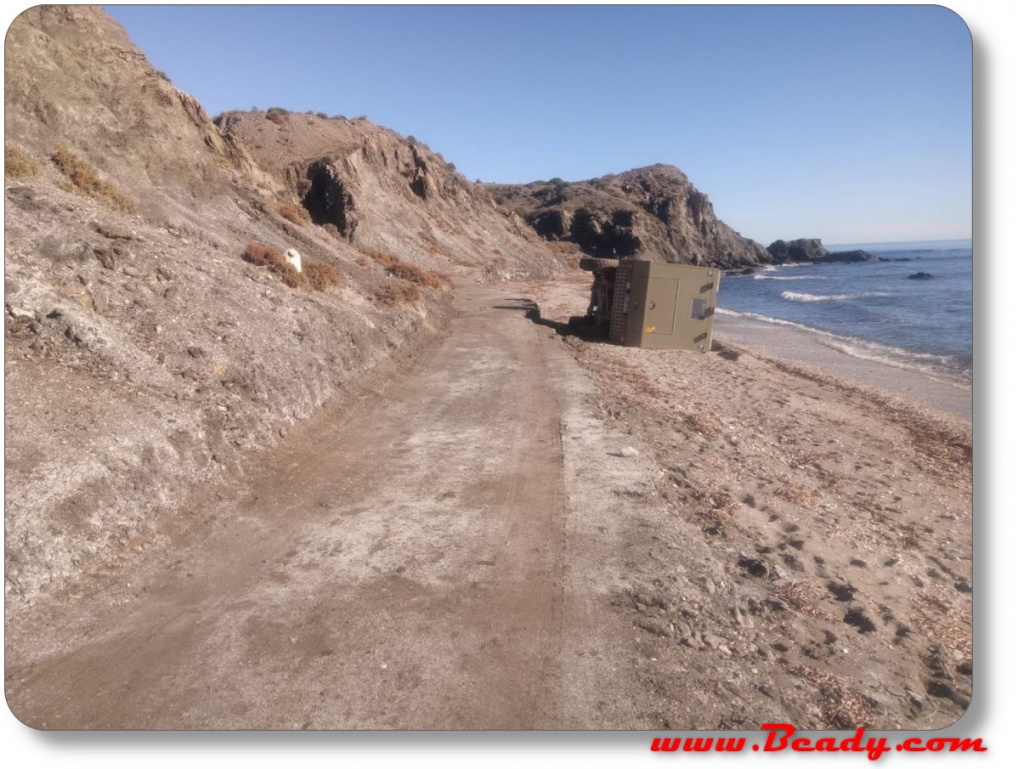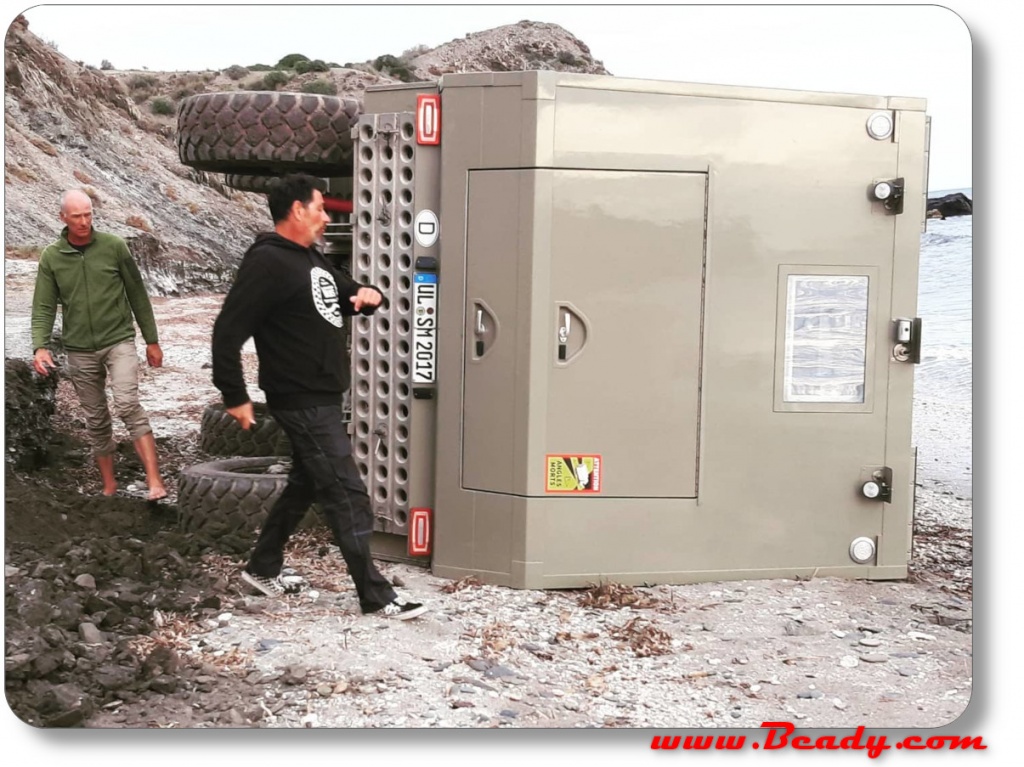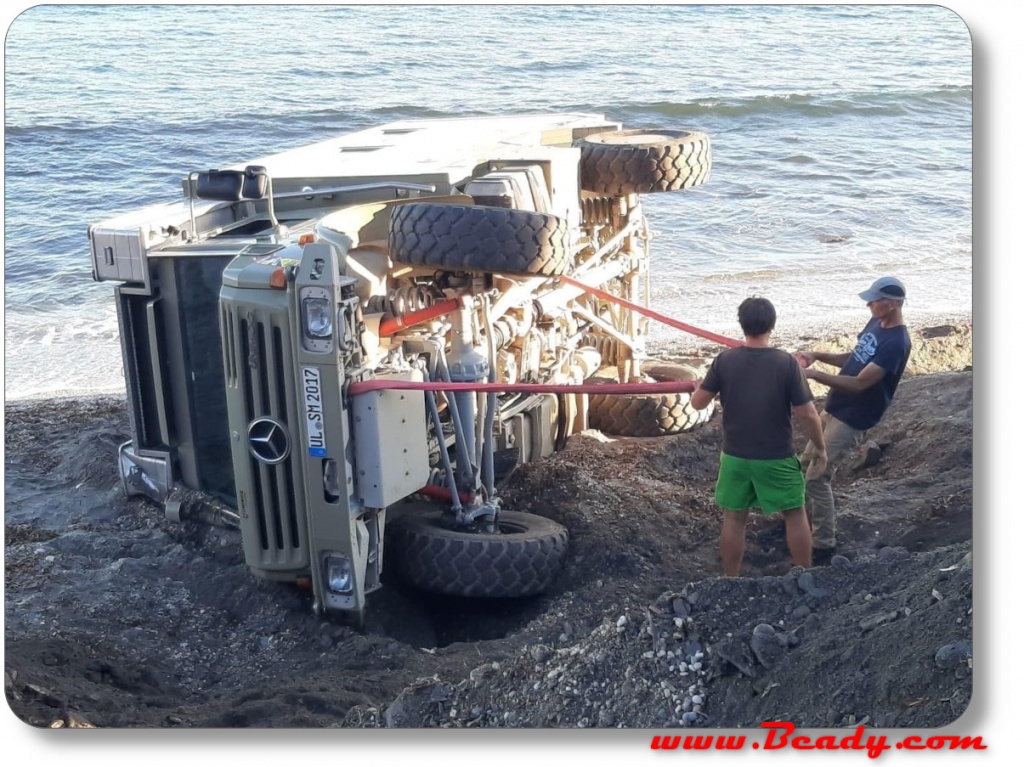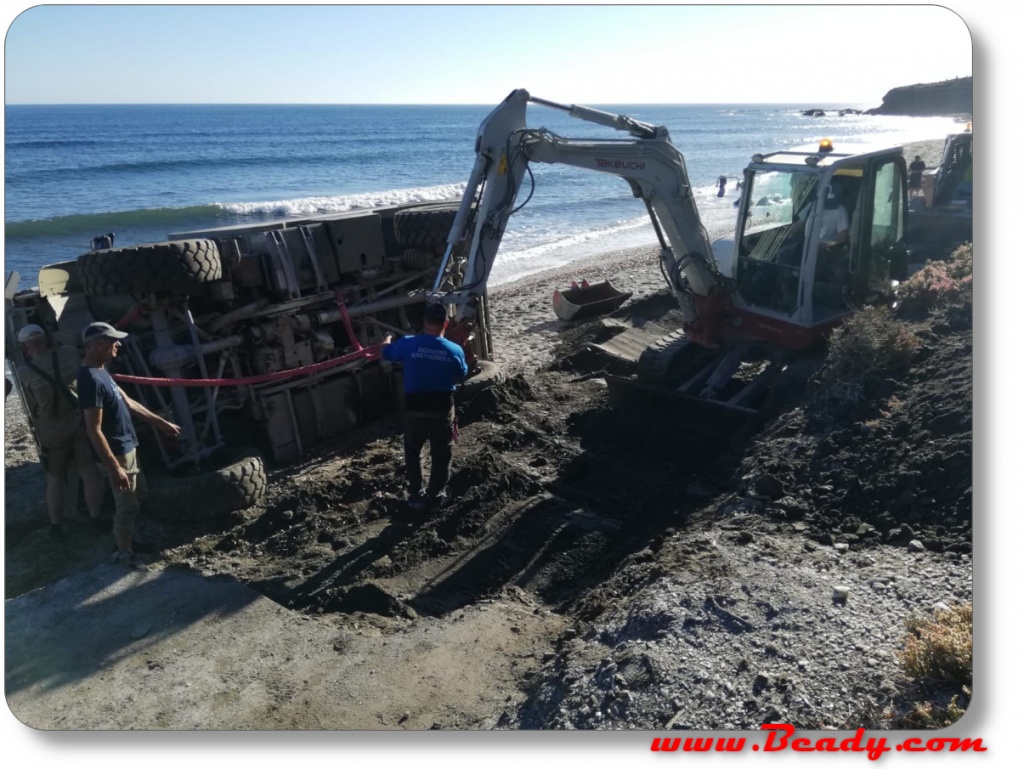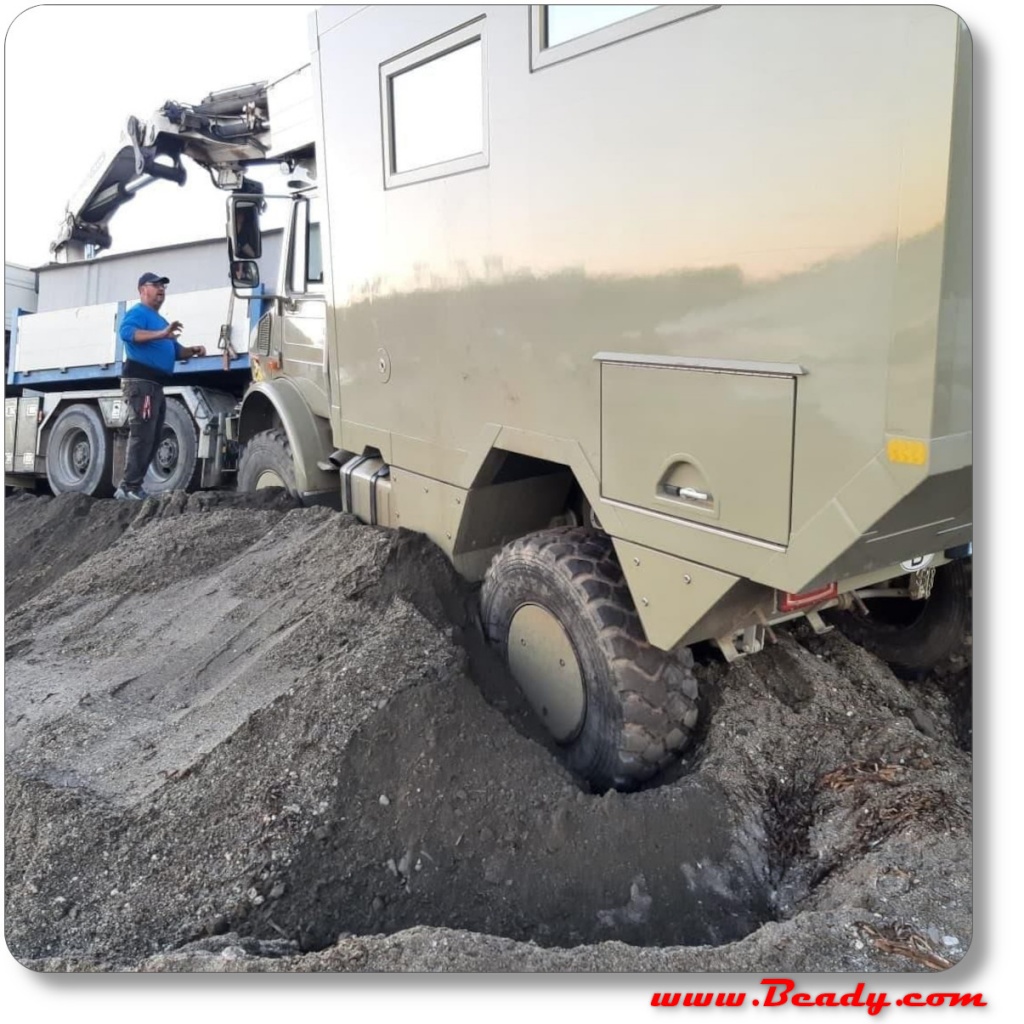 The centre of gravity is very high on some trucks, especially on Unimogs.
---
These trucks all got stuck on what will have looked like solid ground from the cab.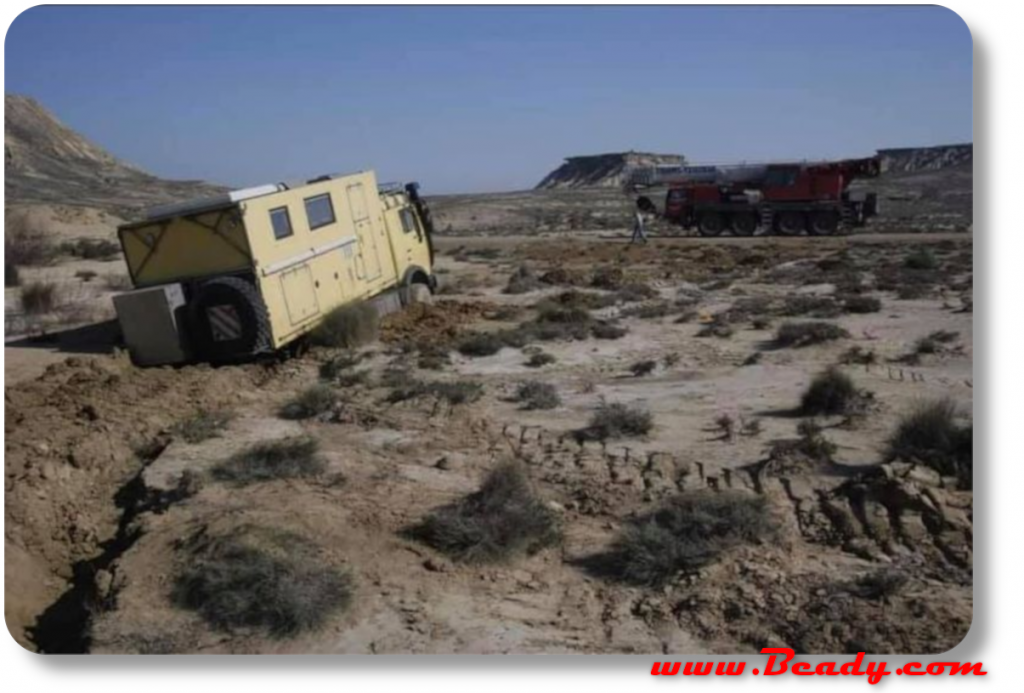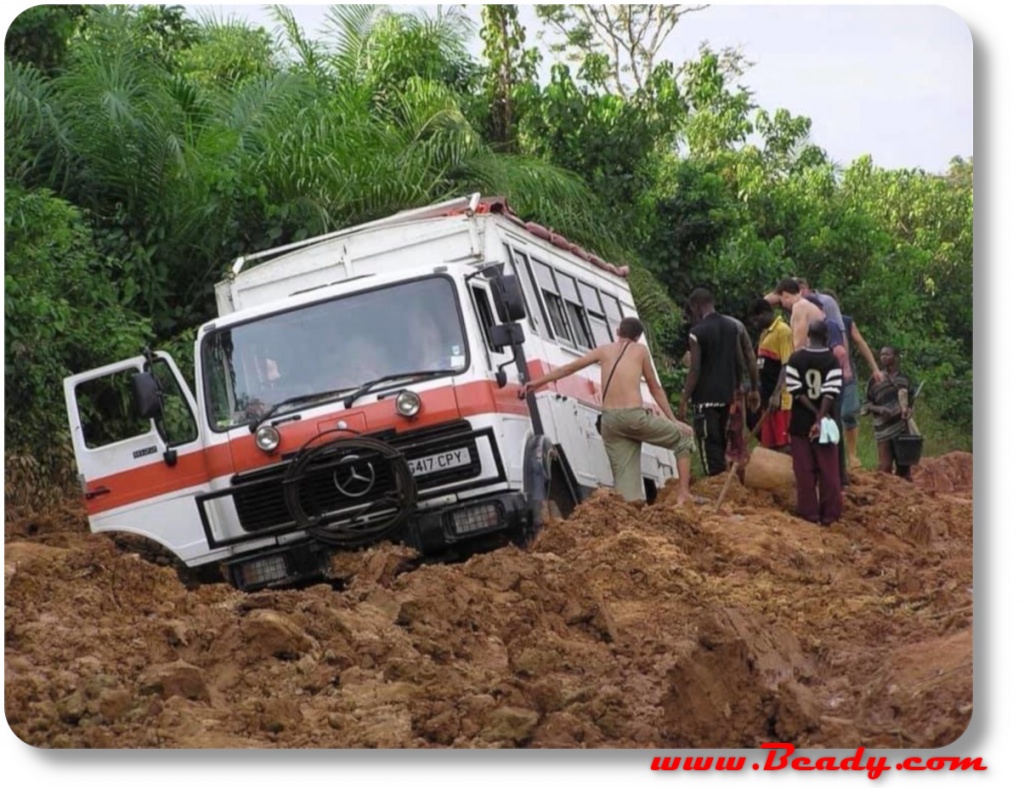 Most of the time people buy them just so they can get in that nice little place to camp, not really off roading but just getting out of the way. We do it all the time, hiding around the back of a dune or just driving a hundred meters to the side of a river, then you are out of sight ready for a peaceful night, but be warned this can catch you out. I bet that these drivers thought they were driving through/ over was nothing.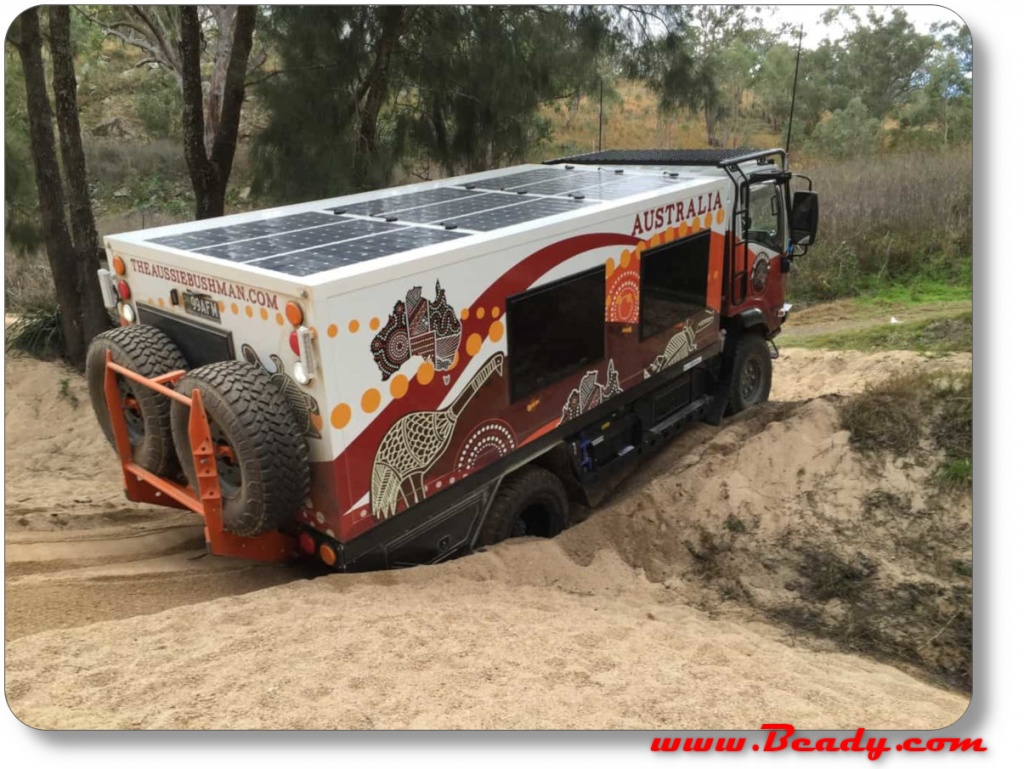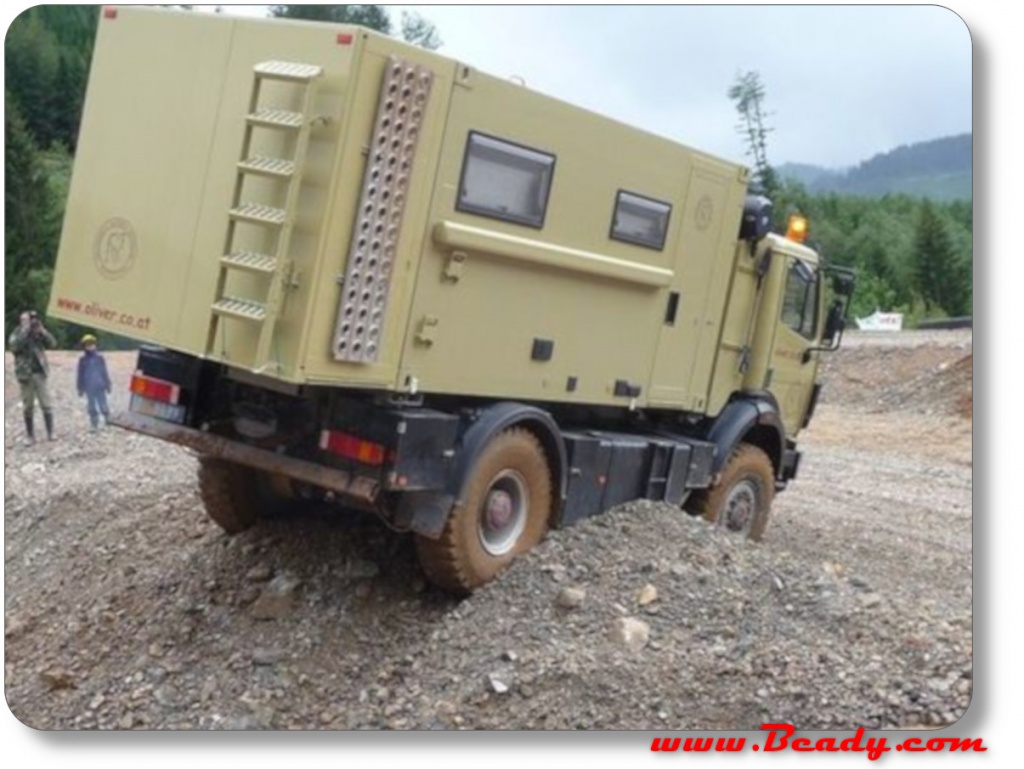 but maybe you will not do that and just stick to graveled roads at worst, this brings me onto the fact that even a road can be lethal to a heavy vehicle.
---
---
when it comes to mud, the weight really takes its toll and when it is slippy can be very frightening.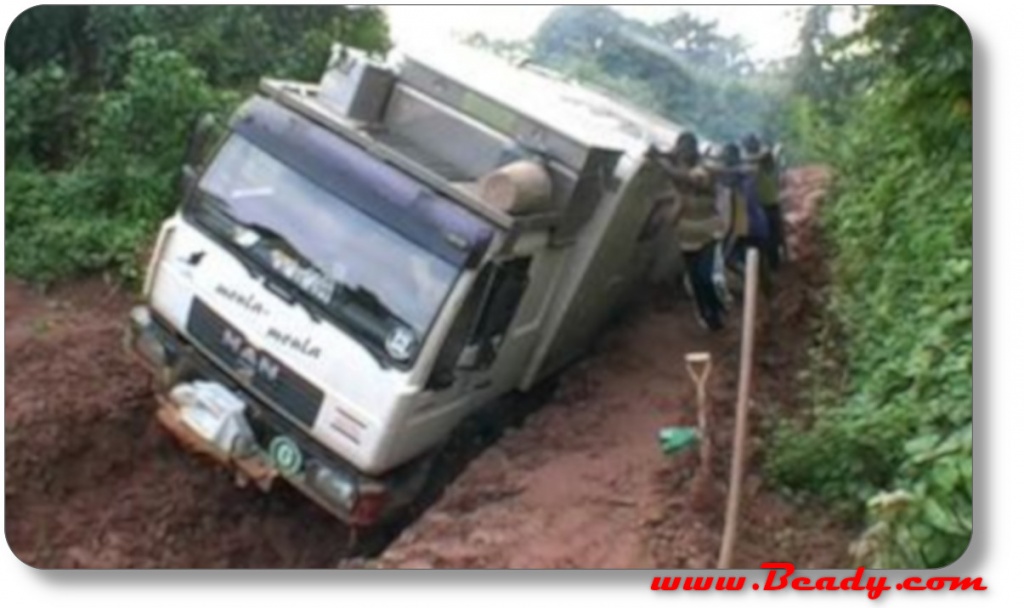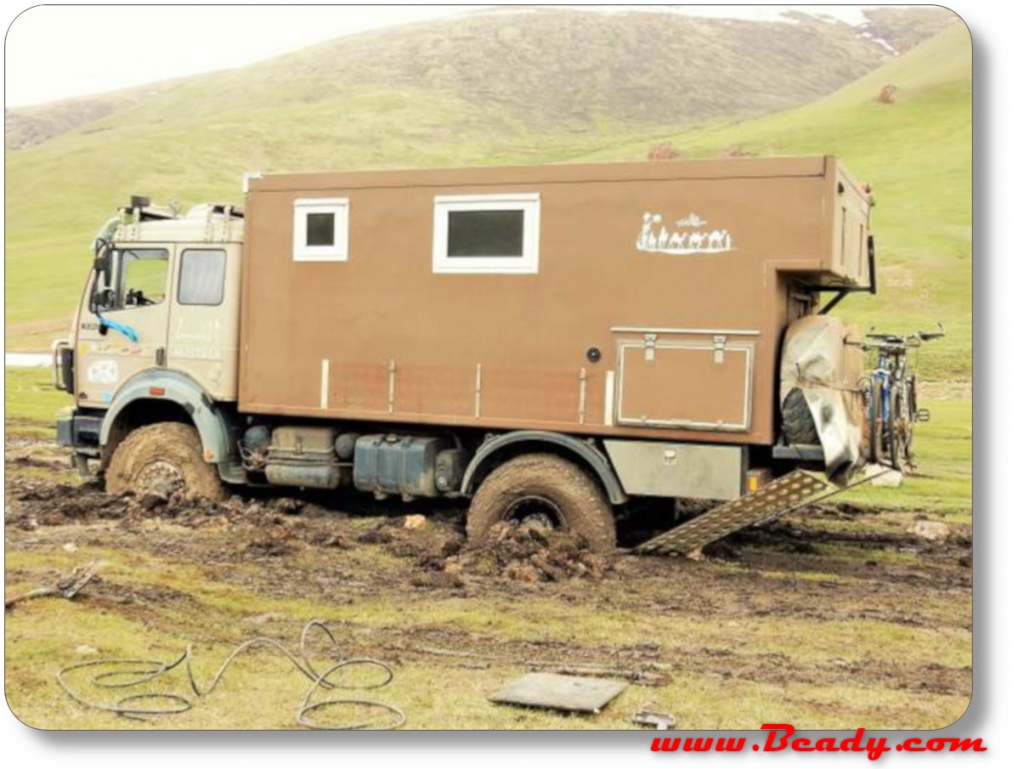 a heavy truck will go down deep very quick on terrain that a normal 4×4 wouldn't even notice.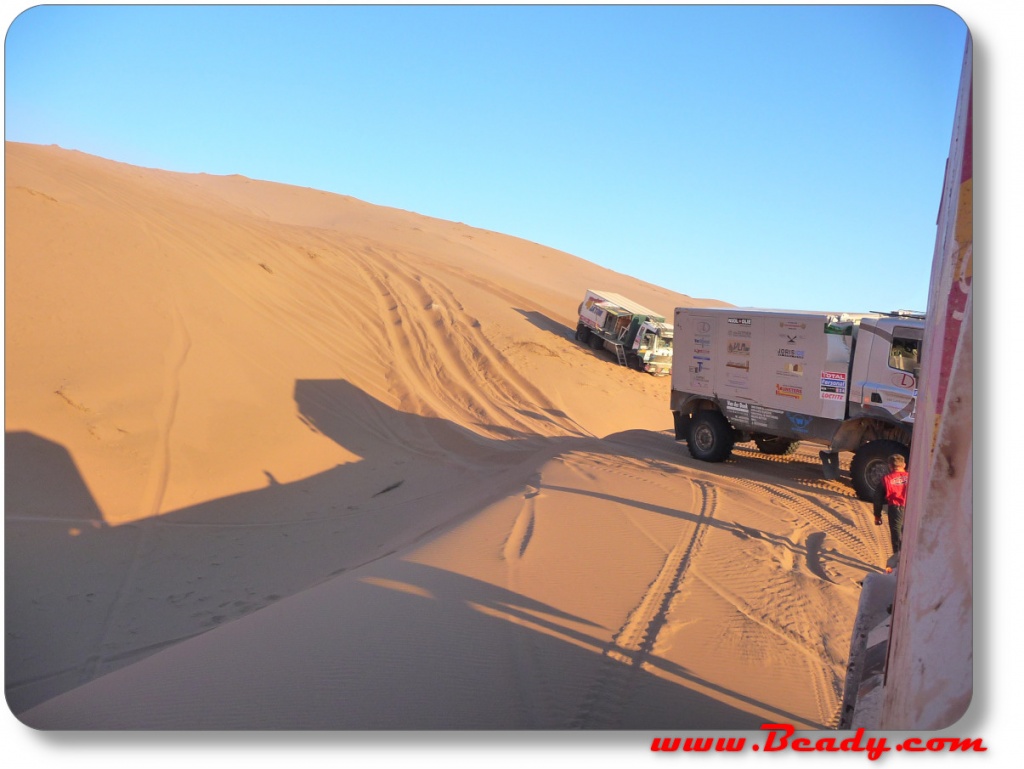 Myth two
They never break. well sorry, but yes they do and they are bigger and harder to fix on your own.
Granted a well maintained truck is not like some normal 4×4 they are built to last, but at some point they will break.
If you are lucky then the worst problem you have is tyres. You still have to change tyres , and the bigger the truck the bigger the tyre, a steel 22″ wagon rim will take two strong men to pick up, add a tyre to it and you …. well you get the idea, even if you don't get the puncture in a tough place like this its' still a big job.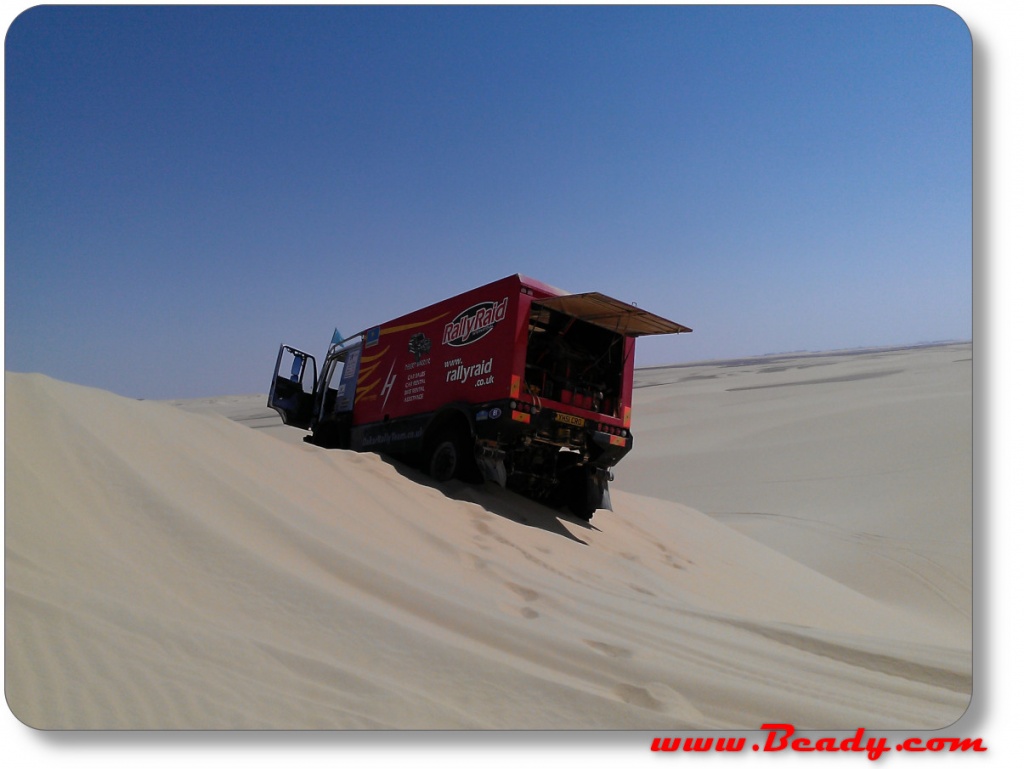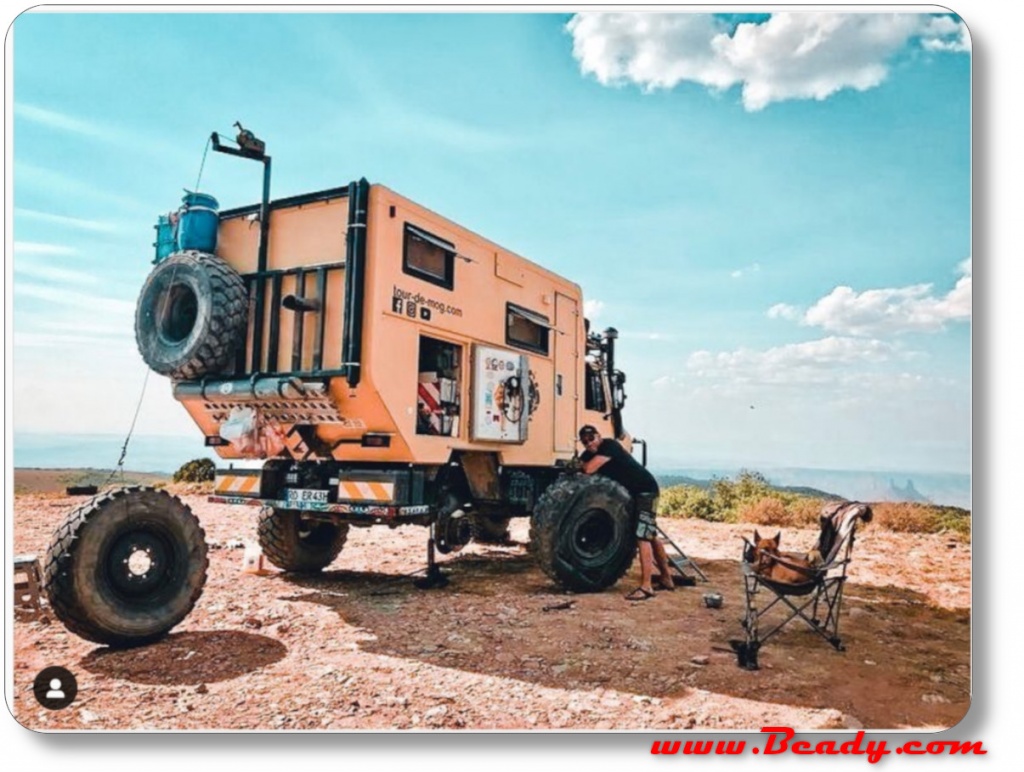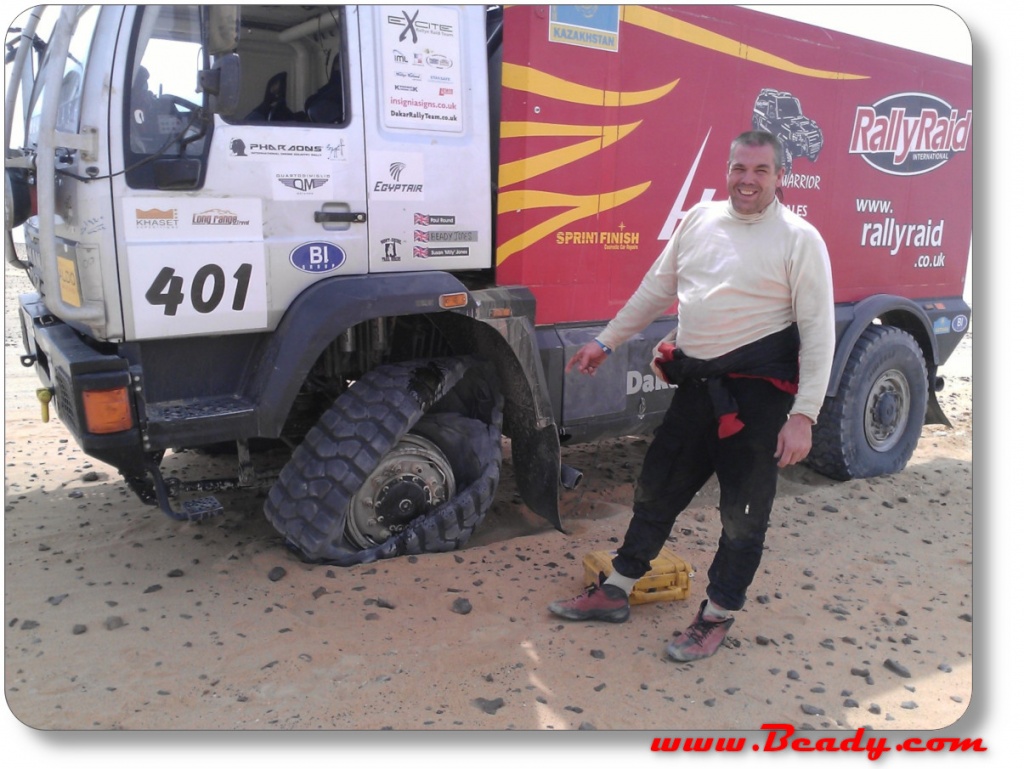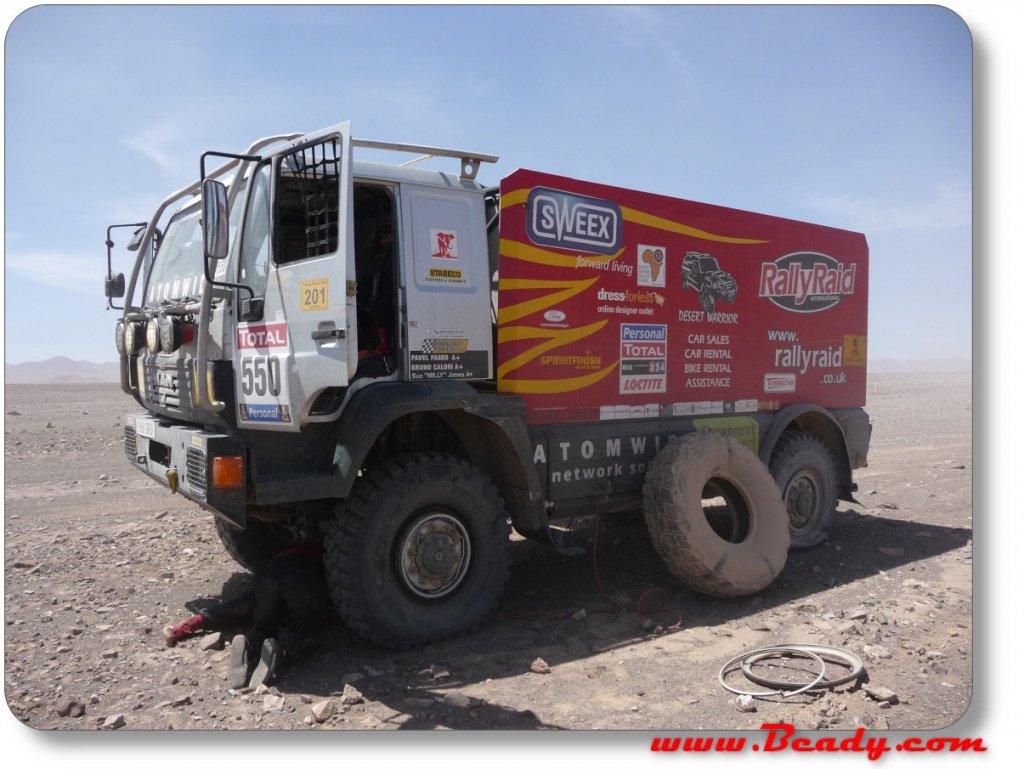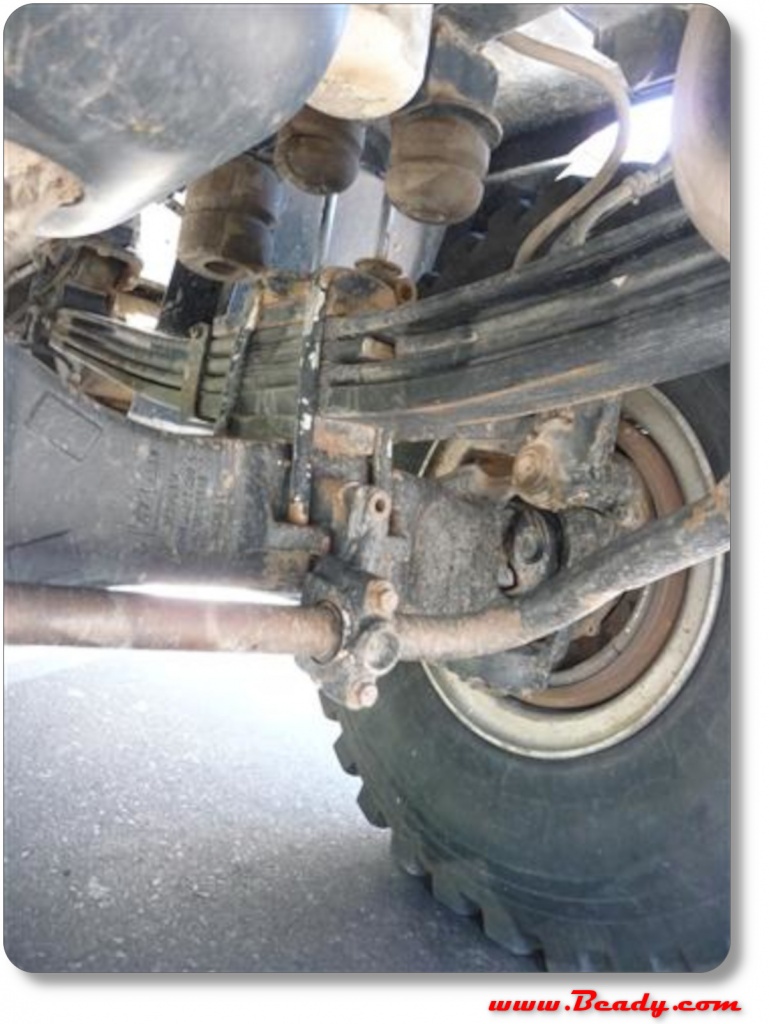 Myth three:
you feel like nothing can hurt you and you are the king of the terrain.
Cambers and slippy slopes can be the worst when you are high up. the feeling of being out of control is a fear you have to experience to understand.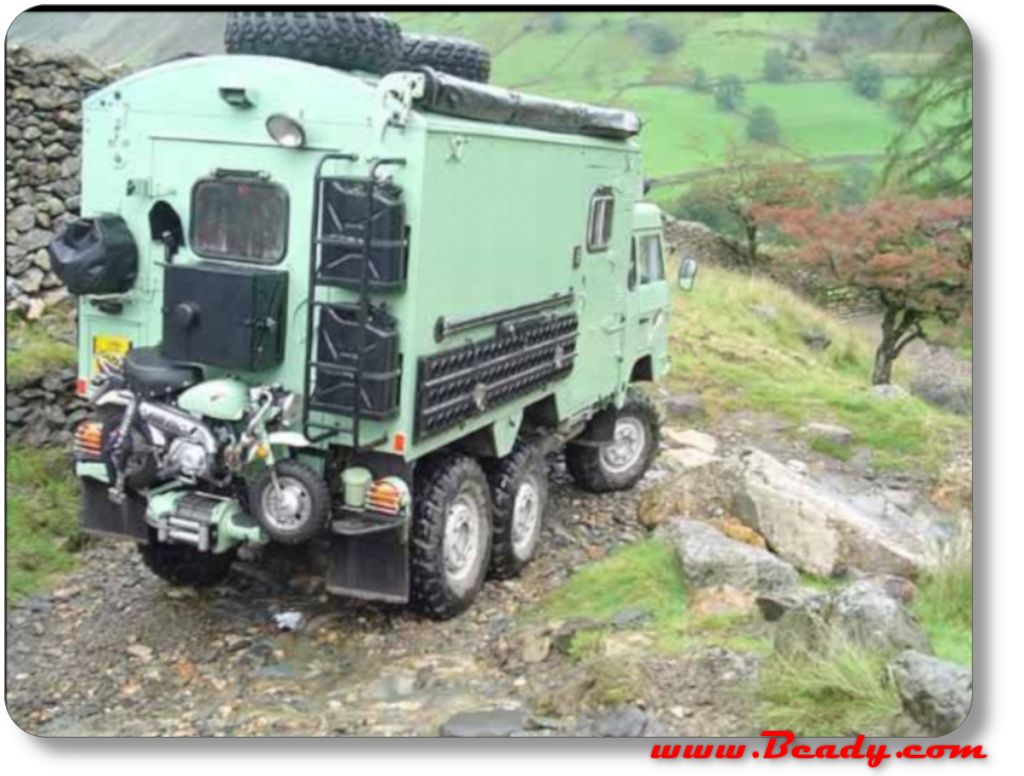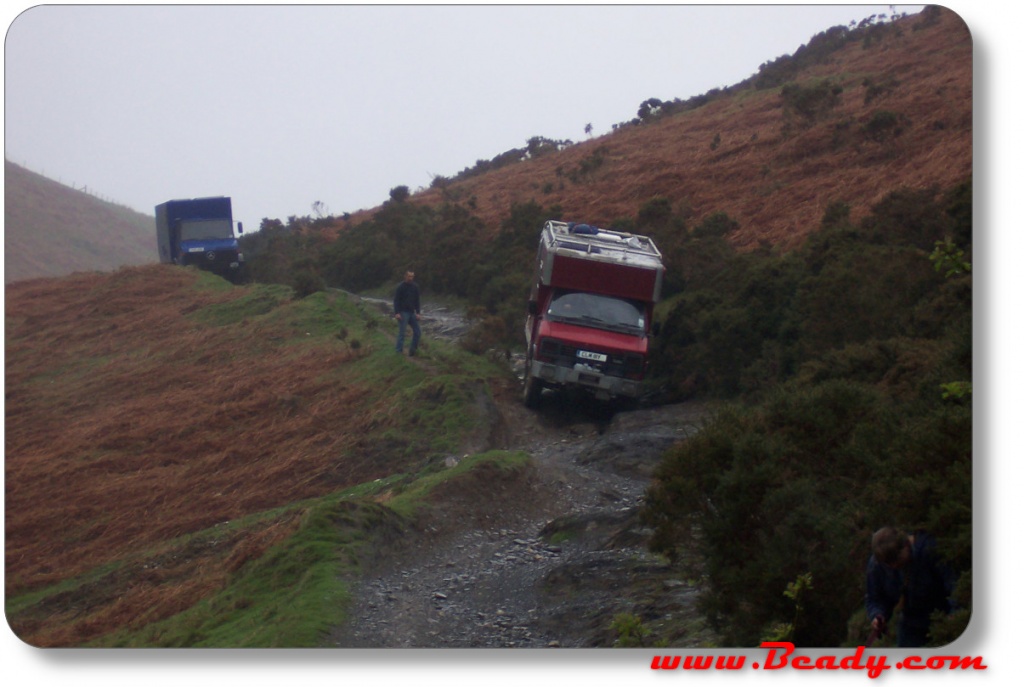 Myth four
You are the biggest thing on the road.
You may think that your massive truck is the biggest thing on the road and well..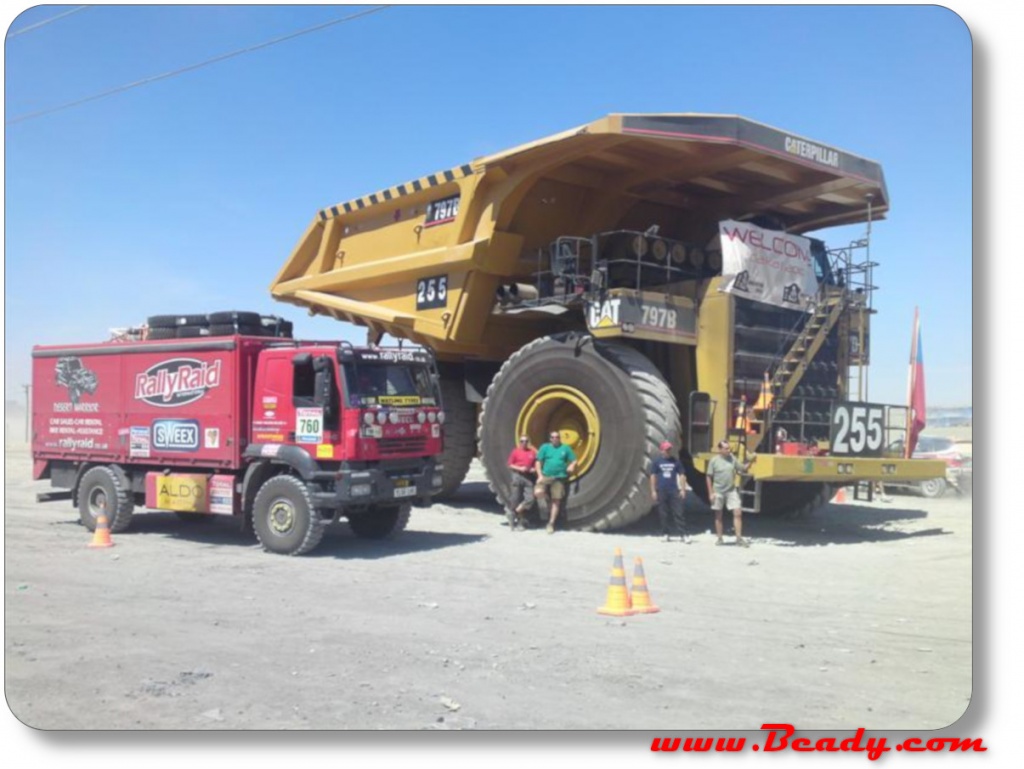 The Iveco is a 18 tonne Euro tracker, no small truck itself. These dump trucks can run into town in the Atatcama mining areas.
And big can bring its own issues. remember saying just add another meter onto the rear and it will be Ok.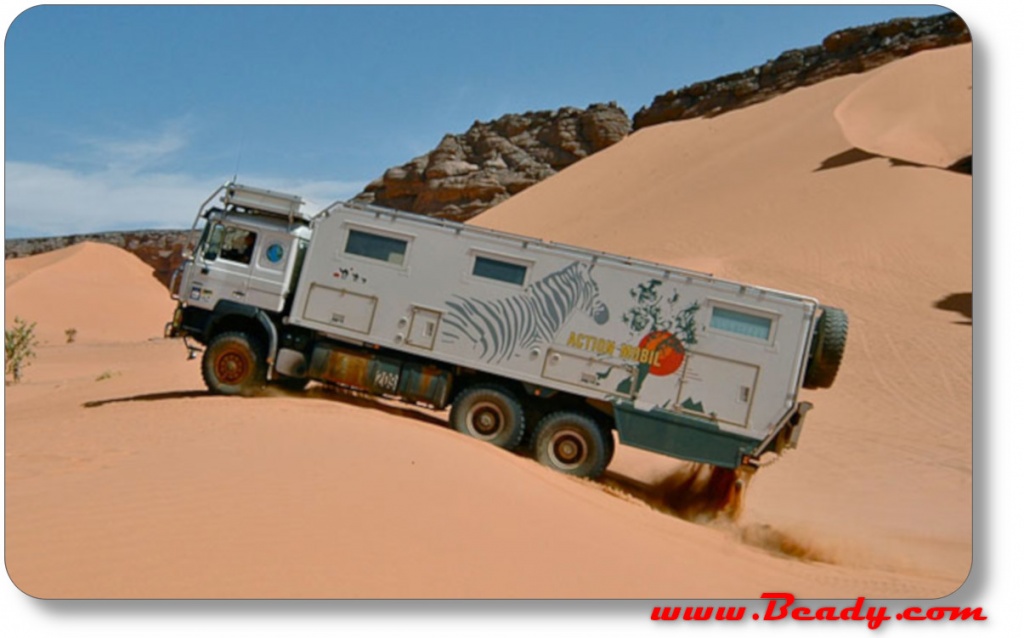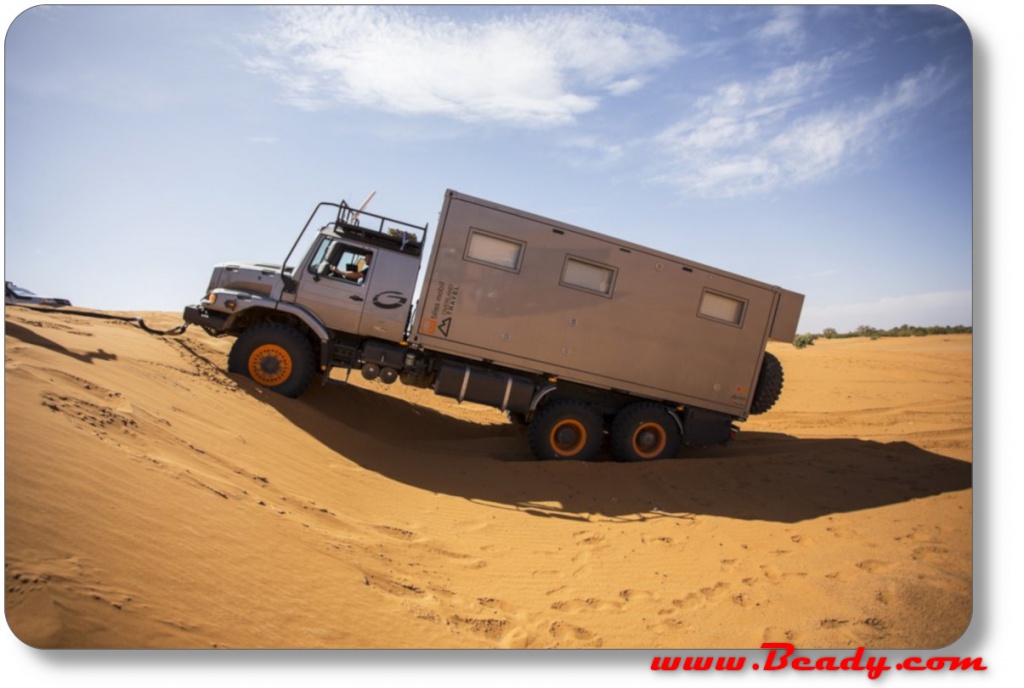 This list is not exhaustive to the downsides of the big trucks, we all buy them with our hearts and normally find are big heart purchase will not fit into anywhere but a motorway in Europe or an open desert in Africa, forget about getting into any tight Moroccan village or mountain track.
remember this.
There is no correct expedition vehicle, everyone has different needs and different vehicles, I know someone who cycles the world and never ever takes a car bus or train and has never used a campsite, and I have a friend with an 8×8 CAT that travels just Africa's wide open spaces , and many people in between.
Share your joy of knowledge with the world..