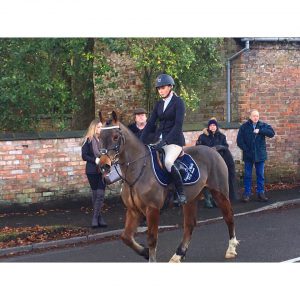 Hello guys , i hope you all have had a wonderful Christmas and i wish you all the best for the new year.  So I spent my Christmas with my family and on boxing day I joined in with the boxing day hunt as it is well known all way around the world, it brings thousands of people out of their homes and into the town.
I was lucky enough to go on my first hunt on such a lovely pony ( as pictured that is also for sale as well) , the weather held out and brought out huge crowds in Woore. It was a wonderful day , very muddy but a brilliant laugh and overall brilliant however I think I will stick to racing rally cars in the mud instead of riding in it.
Thank you for reading.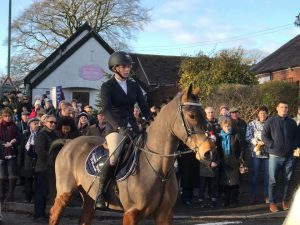 (153)