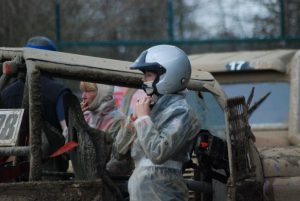 Welcome back guys, I haven't long been back in the U.K and I'm still trying to get my head around normal life again. This weekend has been very similar to the past 2 months, if you swap the sand for mud and the sun for rain.
So we spent last weekend in York racing at Ellington Banks with the Northern Off Round Club for Round 2 of their Championship, For us it was a shakedown on both the car and driver/navigator before the Staffordshire and Shropshire LRC Championship begins in May. While I can only give a little bit of information on the reasoning behind my navigator change at the moment (All will be revealed later on in the year), I was joined in the car by Susan 'Milly' Jones, No stranger to the sport after finishing the Dakar Rally in a car in 2014, later in 2015 becoming the first British Female to finish in a truck.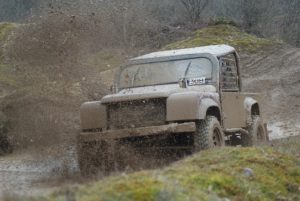 Saturday: Sadly on the very first lap we suffered from an electrical fault resulting in missing the maximum time by just 3 seconds. I managed to fix the issue on the stage but sadly the time lost wasn't possible to be made up. Following this the car ran perfect, both of us of were in in sink and the times got quicker and quicker.
Sunday: We started the day off promising being quicker than the day before, with each lap getting quicker and quicker (even breaking the 6 minute barrier hahaha). Sadly after our best lap time came our worst, a driver error resulted in us receiving a maximum time on the second to last stage. Bringing her home on the last stage became difficult when the car suffered from a steering fault, however adapting to the situation I was able to secure a finish.
After the two days we finished 5th in class and 22nd overall.
We have a few things to work on and fix before the first round of the S&S championship at Baden Hall in May, I look forward to catching up with everyone in a few weeks time.
Thank you for reading.
(92)