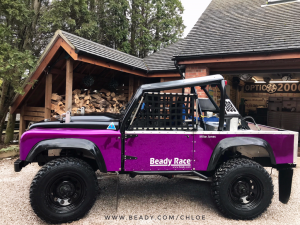 Welcome back to my blog, 
I'd like to say a huge welcome to TyresDirect for joining our team for the 2018 season, we have a lot planned for this year after last years success and I'm delighted to work along side their team. 
This year I'll be running Fedima Extreme as seen to the left and Fedima Fronteria (A/T) in a range of different championships.
Please check out their website at https://www.tyresdirectuk.co.uk/
Please support companies that support our sport.
For more information on how to get involved please visit : http://www.beady.com/chloe/promotions/
(112)